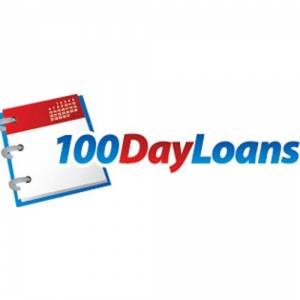 This is yet another article reviewing one of the many personal and short-term loan options out there. We at Elite Personal Finance look at the many available personal loans and we try to shed some light on them so you don't get taken for your money.
This website is called 100 Day Loans, and even though it has this name, it does NOT mean that you will be guaranteed a loan with a 100 day payback period. In fact, most loans you will get will have a much shorter payback period. For this reason, you should prepare to have a plan to pay your loans on time and in full.
100 Day Loans is NOT a lending institution. They do not give you any money and you do not pay any money to them. They offer no cash advances or payday loans. Instead, what they do is direct you to lenders who are available to lend you the money you need for your short term needs.
If you need to pay your rent on time, catch up on bills that are behind, or make a deposit on a new living space, then 100DayLoans might be exactly what you need.
What is 100DayLoans.com?
100 Day Loans is NOT a loan servicer, rather they are a website that provides the information of lenders who can offer short-term loans of small amounts.
If you need a short-term loan from a trusted provider, then using this website will help you get it!
First, you need to go through the form on the website. They will ask you the following:
How much you need. They separate it out in buckets from $0-200, $200-400, $400-600, $600-800, and $800-1000 or more. Some institutions will not be able to lend you larger amounts, and others will not be able to lend smaller amounts.
Whether or not you are active duty military. If you are a member of the US Armed Forces, you might qualify for lower APRs and federally backed loans.
Name and address. This is to verify your identity and to make sure that you have a valid home address.
Your state. Not all states have the same laws regarding short term loans. This is to check that it is, in fact, legal to lend you money due to your state of residence.
How long you've been at the address. Lenders often require you to have been at your given address for a given length of time. This varies depending on the lender.
Phone number and e-mail. This is so you can be contacted by lenders.
SSN, Driver's License No. and State. This is so they can run a credit check on you to give you the most relevant offers for your situation.
Are you a Homeowner? You may qualify for home equity lines of credit or better APRs.
Employer and Type of Employment. If you have a steady job, then you are more likely to qualify for certain types of loans. They only ask for your employer's phone number and time employed to verify your employment and make sure that the information they're receiving is true.
Monthly Income. If your income is below a certain threshold, you may not qualify for certain types of loans.
Bank account information. This information is collected so that a lender can easily wire the money straight into your account. 100DayLoans does not keep this information.
In order to make a loan request, you must:
Be 18 years of age or older. Younger people cannot sign contracts, thus cannot receive loans.
Have an income of more than $1000 per month.
Have a valid driver's license, checking account, phone number, and home address.
The application is safe and secure, encrypted using HTTPS (the same thing that banks use) to make sure hackers don't intercept your information as it's sent.
After you submit your application, it will be processed in as little as 90 seconds. From there, you will be immediately redirected to the lender's Web site. There's no promise that you won't have to apply for a loan again. However, you may be immediately qualified for some loans that will wire you the money the very next day.
There's no obligation to sign onto a loan when you qualify for one. However, if you do decide to sign onto one, read the terms VERY CAREFULLY. Understand the following:
Amount borrowed: This is the amount you will be getting to your bank.
Interest charges: This is how much in interest you will be expected to pay. If you are late, this number WILL go up!
Finance charges: This is a fee added on top of interest charges and payback.
Period of the loan and due date: Figure out how long your loan is for, and by what date you must pay it back. If you are late, expect a late fee as well as accumulated interest!
Is 100 Day Loans Legit or a Scam?
It's not a scam, however the name is indeed a bit misleading. 100DayLoans is just a BRAND NAME: it is NOT a promise that you will get a loan with a 100 day payback period!
The website itself is secure, and the application process is not going to steal your data. However, you are not necessarily safe in case of a server-side data breach. Be careful with your Social Security Number and driver's license number!
It's also worth mentioning that often times, short term loans get a bad reputation for being 'scammy'. This is because many times, lenders are not transparent about what they expect of you and will bury the real financial nitty-gritty in a bunch of legal jargon in your contract.
Remember: get EVERYTHING in writing when dealing with short term lenders. You need to know EXACTLY how much you're borrowing, how much you owe, when you owe it by, and how they expect you to pay.
If you know this, then you should have no worries so long as you pay it on time.
All in all, 100 Day Loans is a good choice if you need a loan NOW. However, one must be careful with short term loans: they can quickly make a bad situation worse.
If you are in need of some cash NOW, use 100 Day Loans to get a loan that you can qualify for: bad credit or no credit!