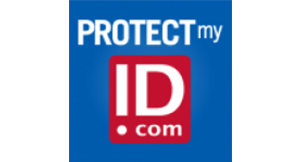 If you are shopping around for identity theft protection services, you've probably stumbled across ProtectMyId, among others.
This company, owned by Experian, offers a variety of services that promise to prevent your identity from being stolen, and in case it is stolen, they offer a service that claims to resolve problems as they occur.
What Is ProtectMyId?
ProtectMyId is a suite of identity theft protection services owned and operated by Experian, a leading information services agency and one of the 3 major consumer credit rating bureaus that offer credit scores and credit reports.
Is ProtectMyID a Scam?
As it is owned and operated by a leading consumer credit reporting bureau, it is safe to say that the service is not a scam. Your information is safe with Experian and with their line of services, you can be rest assured that your identity will not be compromised as a result of the company.
ProtectMyID Essential Package: What Do You Get?
For $15.95 per month, you can get the Essential Package, which is currently their main offering.
The service is divided into three distinct purposes: Detect, Protect, and Resolve.
Their "Detect" services include the following:
Surveillance Alert Notifications: They will alert you if they see anything suspicious happening. This is in order to inform you and keep you up to date on what's happening under your name. They will also give you an All Clear alert, to let you know that everything is OK. This will prevent you from worrying all the time about your situation.
Credit Monitoring: They do more than simply check credit card statements. They will look for many different signals that could predict identity theft, including checking to see if anyone is taking out a loan in your name, or using your name in a malicious manner.
Web Scan: There are places all over the web where people buy and sell compromised personal information. They will scan those sites to check if your SSN or credit card information is being offered for sale, and then they will notify you.
Address Change Notifications: They will notify you in case someone is trying to file a fraudulent change of address in your name, so they can get your mail to surf for personal identification.
Their "Protect" services include the following:
Lost Wallet Protection: If you lose your wallet, or if it is stolen, you can simply call up ProtectMyID and they will go through the process of replacing your credit cards, medical cards, and debit cards.
Child Identity Theft Protection: They will monitor your child's credit report to make sure that nobody is using their identity to take out debt.
Their "Resolve" services also includes $1 million in identity theft insurance to cover out of pocket costs of identity theft, and an Identity Theft Resolution agent who will help you resolve fraud.
ProtectMyID Reviews: What Are People Saying?
All across the web, this service is receiving mediocre ratings from people living in the US and the UK.
PCWorld rates it at 3 stars, citing the fact that it can be a little perplexing to set up and manage at times. It only allows the monitoring of three cards at a time and does not offer comprehensive family identity theft protection (link to TrustedID review) like TrustedID.
Other people have said that the biggest con is that credit reports are only available for a fee. That's unlike many of the other identity theft protection companies around.
ProtectMyId vs Lifelock and ProtectMyID vs IdentityGuard
ProtectMyId, at $15.95 per month, has a cost similar to that of LifeLock and IdentityGuard. But how do the benefits stack against each other? Let's find out now!
Lifelock has services starting at $10/mo for the most rudimentary of services.
However, Lifelock has the ability to upgrade to more comprehensive services, which ProtectMyID does not. If you want to spend up to $30/month, you can get many services that ProtectMyID simply doesn't have, such as:
Monthly Credit Score Tracking
Sex Offender and Court Registry Checking
Bank Account and Investment Account Takeover Alerts
Lifelock's $10/mo service offers all of the services that ProtectMyID offers, except for the Child identity theft protection. If you don't have any children, then you may as well choose LifeLock over ProtectMyID.
Click here to take advantage of Lifelock's free trial!
Identity Guard has two types of protection: Essentials and Total Protection.
Essentials is $10/month, just like Lifelock. However, it does not have address change notification, which both Lifelock and ProtectMyId have.
Identity Guard Total Protection , on the other hand, is on the pricier side. It's $20/month, compared with $16/month for ProtectMyId. However, Identity Guard offers some of the most comprehensive protection available.
Identity Guard offers these different types of additional protection:
Computer and Keystroke Encryption Software
Tri-Bureau Credit Analyzer
Credit Reports and Scores from all 3 Bureaus
If you want comprehensive protection for the best price, then Identity Guard Total Protection is right for you.
Go here to see our Identity Guard Review!
Who is ProtectMyId for? Is it for me?
ProtectMyID is best for people who want the peace of mind of being protected, but don't necessarily have the most active credit portfolio. If you move often, then you will want address change notification.
If you are a low-risk customer, especially with a child, you may want to pay the $16/mo for this service.
Some helpful tips for protecting yourself from identity theft:
Switch to chip technology cards as soon as possible. Within the next few years, all merchants that take credit cards will be required by law to use chip-available machines. The chip technology, currently standard in Canada and many other parts of the world, prevents credit card skimming by unscrupulous people.
Keep track of every institution that has your address and when you change it, contact them. If you want them to stop sending you mail, contact them. This way, mail thieves are less likely to get your info.
Be careful with your SSN. If you are entering it on a secure government site, clear your computer of viruses in case a keylogger is present.
If you want to learn more about identity theft protection, check out our article on protecting yourself from identity theft!