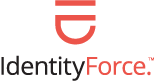 So, who is protecting your identity? From becoming the first ID theft company to issue an ID Theft Victim Bill of Rights, to providing ground breaking products such as ChildWatch, IdentityForce is utterly unique in the field of identity theft protection. If you are eager to discover more about identity force and the different kinds of services they offer, then continue reading and I will assist you review identity force.
What is Identity Force?
Since its launching in the year 2005, Identity Force has gradually grown into a leading provider of pre-emptive identity theft protection. It was initially launched as a division of Bearak Reports, Inc., which is a reputable provider of background screening and asset search services.  Identity Force basically focuses on government agencies as well as businesses and individuals.
Identity Force's main office is based in Framingham, Massachusetts, with another location in Washington, DC. The company is a (GSA) General Services Administration ratified federal government contractor and has the General Services Administration's credit monitoring blanket purchase agreement specially designed for agencies succumbing to data and security breaches.  As a matter of fact, Identity Force is the largest provider of ID theft protection services for the government of the United States of America
Moreover, Identity Force is the first company to issue an ID Theft Victim Bill of Rights. This bill was intended to outline the various responsibilities of businesses and organizations when they experience breaches in security that expose customers and even employees data at risk of theft.
What is so good about Identity Force? Why is it recommended by so many people? Is it able to protect my Identity? Here is a breakdown of some of the services it offers.
Is Identity Force a Scam?
If you are still not sure whether identity Force will protect your identity, then you have an option of taking the 14-day free trial. That way, you will be in a position to experience first-hand the services before subscribing to a fully paid membership. It may interest you to know that not all ID theft protection services will provide its customers with a free trial, which basically makes Identity Force's trial option appealing. Well, I'm sure 2 weeks is not long but it is certainly enough time to give you a sense of why Identity Force is the right company for you and why it actually protects Identity.
Why Join Identity Force?
So why exactly should you choose identity force to protect your identity? What services exactly does it offer?
Delete personal data online
Identity Force offers you with a clear report of all your sensitive personal data that has been publicized and appears on the internet. If in any case you come across any information that is incorrect or poses danger to the safety of your identity, worry less because Identity Force can help you remove it. You might be revealing much more of your personal data on the Internet than you realize, but Identity Force will without a doubt assist you minimize this, by making it more difficult for fraudsters to get hold of your personal information and use it to make illegal purchases. This is not something that most other identity protection services provide, and it can be very valuable to have.
Online protection software
Besides monitoring your credit reports and crucial personal information, Identity Force also offers you an anti-keylogging software which protects you against any malware that might end up steal your vital personal data. Also include is the Anti-phishing software which normally assists you identify and prevent phishing websites – sites set up to look like an original company's website in order to deceive you into entering sensitive personal information. Even though these products are not a major component of an ID theft protection service, you can appreciate Identity Force for being pre-emptive and offering these tools to help prevent their clients from becoming identity theft victims in the first place.
Solutions intended for businesses
With Identity Force you are able to get Rapid Response data breach solutions which assists companies that have lost their confidential information to fraudsters. Data breach situations are extremely dangerous to both clients and businesses.
Identity Force combs for your personal data in online chat rooms, public records and even websites that traffic illegal data. This distinctive fraud prevention service uses a much more advanced ID analytics engine which looks for potentially stolen data. If Identity Force notices any possible identity fraud, it immediately notifies you. It also send fraud signals to your credit card company. Owing to this service, you are able to replace lost IDs and also cancel each card in case you lose your wallet.
This ID theft prevention company also assists you protect your identity by yourself. One of the many ways is by giving an identity health score that functions similarly to a credit score. With the health score you are able to know how you share and use your personal data on a scale from safe to risky. One can easily use this information to make his or herself less of a target for identity theft.
Recovery assistance
Even with continuous monitoring, there is always a chance some intelligent fraudsters will get a hold of your personal information. In the situation of identity theft, the service links you to a licensed identity theft risk specialist who will help resolve the fraud and also restore your identity. This will without a doubt help save time you would otherwise be spending filling out paperwork, doing all of the legwork and making phone calls just to restore your identity.
Additionally, Identity Force offers ID theft insurance of up to $1 million to cover refiling fees for loans, losses of income or other any other application denied because to identity theft, and salaries lost whilst dealing with these issues.
Help and support        
Identity Force has an outstanding customer service, which includes a helpful live chat service. Representatives are always available round the clock to answer all your questions and provide assistance in case you suspect or even if you get an alert that your identity is in danger. Additionally, the website has a list of FAQs covering the company's products along with a library of informational articles on how to keep your identity safe. The site also has a wide selection of absolutely free ID protection resources, for example an identity restoration toolkit and an identity theft risk quiz. Additionally, you can learn from the many reviews from those who have tried the service.
Additional Features  – Identity Force Review
Since children are more vulnerable to ID theft than adults, this service allows you to include your children to your plan for a small extra fee. It also keeps you informed of credit reports for everybody on your plan.
Identity Force provides you with mail list removal services to its customers so as to get you off those spontaneous offers for car insurance and credit cards. These mails can not only be irritating but also dangerous to your identity. Fraudsters can pull your vital information from your trash and apply for credit cards using your name. It also offers you a free suite of computer security programs to assist you in averting online identity theft.
So, what are these unique products being offered by Identity Force? Below is a detained of each of the services.
Products and Services:
Child Watch
Ultra-Secure
Ultra-Secure + Credit Identity Theft Protection
Child Watch Identity Force Protection
As a matter of fact, child watch is the most basic identity theft protection service being offered by the Identity Force. It is specially designed to prevent child identity theft by providing the following:
Pre-emptive credit monitoring – informs users immediately a fraudster tries to use their child's identity to create new line of credit.
Identity monitoring – scans hundreds if not thousands of online resources to identify the transfer or sale of sensitive personal information of the child
Unluckily, Identity Force does not offer pricing information exclusively for this particular package. Feel free to contact Identity Force in case you want to purchase this service for your child.
Ultra-Secure Identity Force Protection
Identity score and report services – helps in evaluating the many risks of identity theft and also offers tips on how one can avoid becoming an identity theft victim in future.
Medical ID fraud protection – Identity Force regularly reviews medical benefit statements of its users just to make sure that no one is claiming their medical benefits.
Identity threat alerts –notifications are provided whenever crucial personal information is at risk maybe because of data breaches
Fraud alert reminder – helps prevents fraudsters from creating lines of credit in the user's name
Anti-keylogging and anti-phishing software – guarantees that all users are safe when working or transmitting data online.
Lost wallet assistance – revokes and replaces stolen or lost credit cards, debit cards and even ATMs.
Identity restoration consultants – available round the clock to ensure that the identity of an identity theft victim is restored within the shorted period of time; these licensed experts will do all of the leg work needed just to restore the user's identity.
The typical cost of the Ultra-Secure Identity Force plan is $17.95 which is payable on a monthly basis or $179.50 annually.
Ultra-Secure + Credit Identity Theft Protection
This is the premier plan Identity Force has to offer. The services provided in this package include all of the features you will get in Ultra-Secure protection plan, as well as the following:
Daily monitoring of your credit via all the 3 major credit bureaus
Easy access to score tracking services, your credit score and even credit report.
The average cost of Ultra-Secure plus credit monitoring services is $23.95 every month and $239.50 annually.
Family Plan
Identity Force insures homes which is just as crucial as all the sensitive information with the correct family ID theft protection plan. In this era of internet and electronic data, all our sensitive personal information circulate faster than we can imagine, and definitely there are thieves ready to take advantage of this. So, if your family uses internet, searches for jobs, shops or even socialize online, uses credit cards and ATMs, then your family is very much exposed to identity theft. Identity Force's family plan is the perfect plan for your entire family. With this plan your family will be offered continuous monitoring or their data online. Plus an immediate alert in case any of their personal details is used anywhere.
According to this Identity Force review, do you think Identity Force is Right for You?
Well, we all must admittedly confess that Identity Force is not the cheapest method of identity theft protection available out there, however, you actually get exactly what you pay for. For way less than $13 per month, Identity Force provides protection for social security numbers (SSN), loans, lease information, credit cards, and many other personal identity data. If you looking for an appropriate identity theft protection service in the market, I will highly recommend that you go for Identity Force.
Identity Force – Summary
Identity Force offers exceptional identity theft protection. Monitoring your identity in almost everything from criminal records to public records and even credit history. This company ensures that every threats to your identity is uncovered and handled promptly. If an actual identity theft occurs, then you can be sure that this service will take care of you with a dedicated spirit to assist in repairing the damage.
I'm now certain that with this review you have clearly understood why identity Force should be your ultimate choice when it comes to protecting you from identity theft.
So, before we call this a wrap, allow me bother you with some wanting facts. Did you know that ID theft is among the fastest-growing crimes in the America? With way more than 10 million victims last year alone, ID theft affects people of all ages, income. It can easily ruin your credit so it will be difficult to get a car loan, mortgage loan or even a phone. It could destroy your reputation and finances in its wake and it surely takes several hours just to try and turn it around.
Don't wait for all these to happen to you or your loved one…
Subscribe to a suitable Identity Force plan today and stay risk-free!