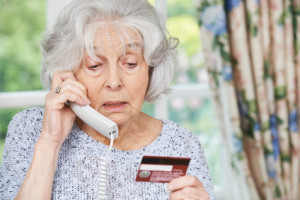 So you are now a victim of identity theft and you need to know how to act? You might find guidance elsewhere on the Web, but our Identity Theft Victim Rights Handbook is really a one-stop shop for victims.
We have witnessed a lot of misinformation shared over the years, and much of this content still ranks high in Google. It's important for everyone to be aware of their rights if they do become a victim. Instead of reading a few here and there, take the time to read into this handbook to learn all you need to know.
But first, understand that crafting such a high-authority handbook is no simple task — there must be a plan in place for it to work out.
When researching, we focused on rights pertaining to:
What you can do when reporting identity theft,
What you can request from the credit report bureaus,
What you can request from the affected creditors, and,
What you can expect in terms of criminal and/or financial liability.
Shaping an Identity Theft Victim Rights Handbook
Creating a handbook that contains all the important rights derived from law that apply to identity theft victims is pretty impressive. The list could run on forever, but only certain rights hold much weight in the end. There are a million angles that could have been taken — no legitimate source has bothered to take any yet.
We wanted to fill that void — identity theft victims deserve to know what rights they do have!
But, what's our approach?
By now, we have already shared many helpful posts about how to report identity theft and restore your credit accounts back to pre-theft condition. But, it's important that e also cover identity theft laws — you have many rights as an identity theft victim, you just don't know it yet!
The rights that apply to identity theft victims are underexposed and often go unnoticed by victims too. It's our goal to detail the various rights you have that truly matter; to do so, we examined the following legislation acts:
The Fair Credit Reporting Act
The Fair Credit Billing Act
The Fair Debt Collection Practices Act, and,
The Electronic Funds Transfer Act.
With all that said, let's start going over the rights you have when recovering from identity theft!
Reporting Identity Theft? 
Identity theft victims have rights that count when reporting identity theft, many of which come from the Fair Credit Reporting Act and the Fair Credit Billing Act.
Some of these rights include the right to:
Receive copies of documents from credit bureaus and creditors upon request,
Prevent creditors from being able to report fraudulent accounts and/or request payments,
Stop further fraudulent details from getting posted onto your credit report, and,
Take action against the fraudster in court, whether through suing in civil court or by pressing charges.
You should be requesting documentation along the way. Documenting your identity theft situation is very important to do — for best results, keep records of everything throughout your identity restoration journey. But, do not forget to make sure the FTC Identity Theft affidavit is kept up-to-date.
Dealing with the Credit Bureaus?
The Fair Credit Billing Act and the Fair Credit Reporting Act protect you in many other ways, including a few that come in handy when dealing with the credit bureaus.
Some of the advantageous rights you have include:
'Dispute Inaccuracies and Fraudulent Entries'
You have the right to dispute anything on your credit file that you believe should not be there. If you are proven correct, the bureau(s) with the inaccurate information must make the respective changes. As the negative information shifts off your credit report it will also stop impacting your credit score. Thus, if identity theft plagued your credit rating you will see a sizable increase once the restoration process is over.
When expressing your right to dispute false data on your credit report, there's a similar right you also need to express:
'Block Further Inaccurate Posting on Your Report'
Send the credit bureaus proof of identity, a copy of your FTC Identity Theft Affidavit, and a write-out specifying the fraudulence showing on your credit report. The credit bureau will then be required to inform you about how they obtained the fraudulent information.
Further, if the debt is not yet in collections the creditor will no longer be able to send it to collections once you block them from posting more inaccuracies on your report.
'Consider Placing a Security Freeze'
As of 2015, 50 states and the District of Columbia offer security freezes — the cost and rules for placing, lifting and removing will vary by state. It's an option for all, and those who have been victimized should certainly consider it.
By placing a freeze on your report, you effectively prevent fraudsters from being able to commit new account fraud. Any new lender will be unable to pull your credit report to approve the new account; you must first give the credit bureau permission to unfreeze your file, or to release it to a specific creditor.
Pro tip: Placing a security freeze will only stop new inquirers from pulling your file; if you have any active credit accounts with a reporting company, they will still be able to pull your report.
The only downfall with a security freeze is that it cannot work to protect against pre-existing account fraud. This means a re-attack could happen under the same accounts that were compromised before.
'The 90-Day and 7-Year Fraud Alerts'
The 90-day fraud alert: if you think you were victimized, or you just found proof, this initial fraud alert will post on your report for just long enough to get the formal paperwork through.
The 7-year fraud alert: once you have your FTC Identity Theft Affidavit, extend your fraud alert for seven years to get your report watched over in case you get re-victimized.
When you find out you are a victim, the very first thing you do is notify the affected creditors. Then, you get in touch with the credit report bureaus and let them know about the crime. When doing so, you also request a 90-day fraud alert.
After you place a fraud alert at one bureau, they will notify the two other credit-reporting agencies to do the same. After the identity theft is clear, the bureaus will extend the fraud alert to seven years. This is necessary to give the victim enough time to recover without any worries of a re-attack.
Pro tip: Your initial fraud alert entitles you to a free credit report from each bureau. Your extended alert entitles you to a second and third free credit report.
You already receive one free report each year, which you can claim through AnnualCreditReport.com. When you call the credit bureaus they might forward you to that; make sure you are aware of all the other avenues. This includes a free report for placing the initial fraud alert, two more for the extended alert, and then the typical free annual credit report.
Handling the Creditors – What to Say
When dealing with creditors your mileage may vary — some are angry over their loss, others have tedious internal reporting processes, and a few even do not believe you are innocent. With possible hostility involved, it's always good to remember you have a few rights to protect you when working with them.
Some rights you might want to express when handling creditors include:
You are entitled to full disclosure from the creditor. This includes everything from new account applications to transaction statements. In order to get these documents, you must first excuse yourself of guilt — to do so, send your request with a copy of your FTC Identity Theft Affidavit and your identity theft police report.
When making your request, you will have better luck if you ask the company to deliver the documents to your local police. That way, it can be entered into your identity theft police report and you can go in and request a printout for your own records. Also, by requesting this the creditor will not have to worry about whether the person on the phone is the real you.
'Finish Off Debt Collectors'
Now you need to put an end to the debt collectors that are doing you no favors. You have the right to ask by mail that they stop contacting you. Send them a letter with that request and most likely they will oblige.
However, you should only terminate communication with the debt collector after you get details from them. As such, send your request only after receiving details about the fraudulent account(s) in question.
When finding out more about these debts, at the very least you should get the creditor's name and what you had owed them before it was sent to collections.
Identity Thieves in Court: What Are Your Rights?
Facing your identity thief can be an empowering yet scary experience, so it's perfectly understandable if you are fearing an upcoming court case. Needless to say, you have nothing to worry about; in court, the victim of identity theft has the right to a lot, including:
Adequate protection from the identity thief,
Sufficient notice about the hearing,
Consistent updates about the accused,
Full disclosure to the public court case,
Option to consult with the Attorney of State,
Some influence in parole hearings, plea deals, etc.,
Generally treated with respect and consideration, and,
Complete restitution and prosecution in a reasonable time frame.
As you can see, you have the right to be fully involved in the case even though you might not be representing yourself. You have the chance to speak up and get heard at various hearings aside from the main proceedings. If you are willing to take initiative as a victim, the accused will no longer have so much more power than you.
Worried About Losing Money? Worry No More!
An identity theft victim is almost never held financially liable. But, there are general laws in place that can influence financial liability in certain fraud-related scenarios.
Some financial liability factors include:
Up to $50 in liability on a missing or stolen debit card, if reported within two banking days.
$0 in liability when a non-missing debt card has funds fraudulently taken out, if reported within 60 calendar days.
Up to $50 in liability when your credit card is used for fraudulence, if reported within 60 calendar days of the monthly statement that contains the charges.
$0 in liability when new account fraud is conducted with your personal information.
As you can see, you only have liability risks to worry about if you fail to report the crime in a reasonable amount of time. It should be easy enough to catch a fraudster when the proof shows up on your monthly statement. If you see anything suspicious, just report it to be safe.
That said, these financial liability factors are commonly spread across the Internet and seen as concrete information. In reality, these rules are not always followed — they often get overridden to avoid placing blame on the innocent. If it's clear the victim was not involved in the fraud, or if the victim tries hard to clear his or her name, then it's very unlikely that financial liability would be requested.
Conclusion: You Have Power, Use It!
Your identity is sacred and the moment it's security is broken there's no turning back. Your information becomes poison, and your attacker has the power to re-victimize you for many years to come. Even a changed Social Security Number only protects you so much; when they know who you are it takes getting caught to put a stop to them.
All the rights displayed in this post are of significant value to identity theft victims. Some go unnoticed during the recovery process — for example, many victims do not realize till years later that the theft really cost them nothing.
All said, make sure you obtain and store a copy of your FTC Identity Theft Affidavit immediately. This will, without a doubt, prove to be one of the most used documents in your entire path towards a recovered identity.