Latest Update:    January 30, 2018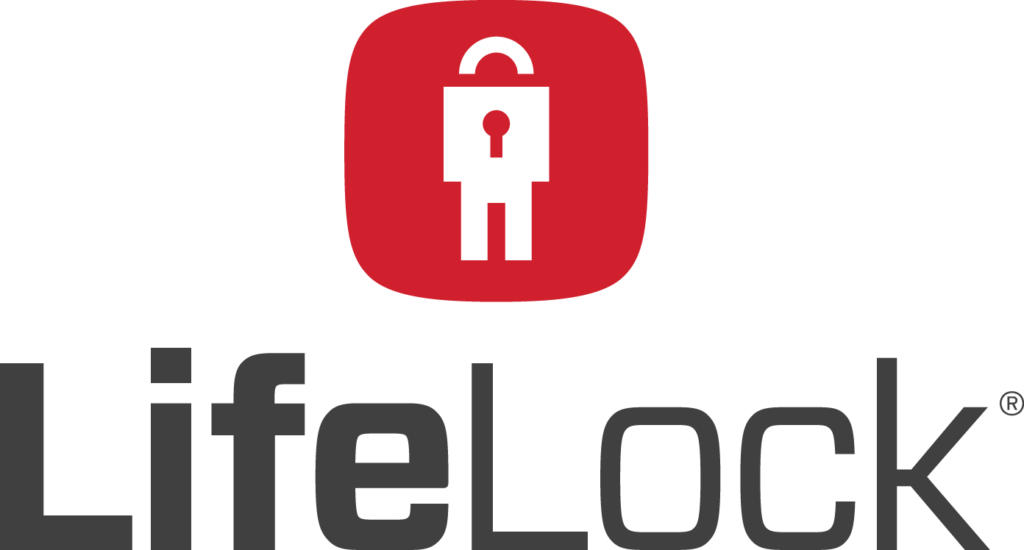 Is LifeLock Ultimate Plus Best for You?
When it comes to credit monitoring and identity theft protection, few plans compare to what you get from the LifeLock Ultimate Plus package. But, at a price point of $29.99 per month or $329.89 a year, it's hard to make such a blind investment. If you are unaware of what LifeLock Ultimate Plus can do for you, take the time to read this review!
It's imperative that you decide whether this type of protection is necessary. If you do not need the abundance of features, a simpler plan like the LifeLock Standard or LifeLock Advantage might suffice. Standard offers all the basic identity theft protection features one could need, while Advantage includes a few more and access to your credit report and score.
Yet, LifeLock Ultimate Plus includes a wide range of features that set it apart from the other two listed above. In fact, this particular plan gives the most comprehensive credit monitoring and identity theft protection that money can buy.
That said, we need to split this LifeLock Ultimate Plus review down into two sections: credit monitoring and identity theft protection.
Credit Monitoring Features in LifeLock Ultimate Plus
LifeLock Ultimate Plus gives you access to the greatest level of credit monitoring help from any plan offered by the LifeLock brand.
With LifeLock Ultimate Plus, users get:
Monthly One-Bureau Credit Score Tracking: From now on, you can keep up to date with your LifeLock credit score. The monthly tracking makes it easy to see how your rating shifts over time. While this is just your LifeLock credit score, it is still an accurate way to evaluate the progression of your credit rating.
Tri-Bureau Credit  Monitoring and Annual Credit Reports: You always want to know whether any inaccurate information gets reported on your credit report. To do this, you must get your credit report from all three credit bureaus. LifeLock Ultimate Plus gives you access to your report from Equifax, Experian, and TransUnion on an annual basis.
Tri-Bureau Annual Credit Scores: While the monthly LifeLock credit score helps, you still want to know the actual score the bureaus give you. That's not an issue, as LifeLock Ultimate Plus gives you access to these scores from each of the three bureaus on an annual basis.
That's the bulk of what you get for credit monitoring help in this plan.
A List of ID Protection Features in LifeLock Ultimate Plus
The credit monitoring features are a huge help, but everyone turns to LifeLock for their higher quality identity theft protection services. This is where you are getting the most bang for your buck, and going with the Ultimate Plus package means you get to enjoy every feature imaginable.
While the list is actually too long, take a look below at some of the more important identity theft protection features in this plan.
Credit Card, Checking and Savings Activity Alert: This feature enables you to review your credit card, checking and savings account, all at one place. You will receive alerts for cash withdrawals, balance transfers, as well as large purchases, all of which will help you detect any fraudulent activity.
LifeLock Identity Alert System: Nothing makes LifeLock's identity theft protection more valuable than their patented alert system. This complex technology incorporates many variables to determine when it's necessary to notify you about suspicious activities. This gives you the chance to act against a possible identity theft attempt before the damage becomes too severe. The alerts get sent by text, phone, or e-mail.
Lost Wallet Protection: Did you lose your wallet or purse? If so, you just have to call LifeLock (yes, their support runs 24/7) and let them know about the issue. They will help you with canceling any credit cards you have and dealing with licenses, registrations, and more. If you are fast enough reporting to them, the person who stole or found your information will not be able to use it in a fraudulent way.
Address Change Verification: If an identity thief needs more dirty details on you, all they have to do is change an address on one of your accounts. The mail will get redirected and they can grab it and use the information to target you more. But, you can prevent this by using identity theft protection as you will get notified and have to validate the address change before it takes effect.
Dark Web Monitoring: LifeLock does not just act against identity theft attempts, it also helps with preventing them. A big part of this involves actively scanning the black market websites, in order to track down any sharing of your personal information. This includes well over 10,000 websites that could have your information posted by bad actors.
Data Breach Notifications: "You just never know when your identity will get stolen." If you were one of the many victims of the Equifax data breach, you now understand just how true that statement is. And, with so many databases of personal information, it's just a matter of time before it's your turn. But, getting notified of any data breaches that affect you means you have time to prevent the culprits from victimizing you.
Court Records Scanning: It's not uncommon to see an identity thief steal someone's name to get away with a crime. Whether it's to avoid imprisonment or to get out of paying, someone with all the right information could pretend to be you in court. If this happens, you could end up with a whole lot of backlash in the way of financial burdens and legal paperwork. You might even get arrested, without even knowing why, only to later be released when the confusion clears up.
LifeLock Privacy Monitor Tool: This feature gives a tremendous amount of protection — it gets your name dropped from data mining search sites, such as reverse address phone directories. This prevents your information from getting pulled from local directories and recycled on the Web; otherwise, your data would be publicized forever.
Identity Restoration Support: In case a fraudster compromises your identity, a LifeLock Identity Restoration Specialist will help you restore it.
Fictitious Identity Monitoring: Each name and address connected to your account is carefully checked. This way, LifeLock finds out if there are any cyber criminals trying to create fake identities in order to commit fraud.
Financial Help
If identity theft occurs to you, though this is highly unlikely if you are using this plan, LifeLock wants to help you get your money back.
Stolen Funds Reimbursement: If your money gets stolen, LifeLock will reimburse you up to $1 million. Being financially protected is such a great thing.
Coverage for Lawyers and Experts: In case you become a victim of identity theft, LifeLock will make sure that you get all the necessary help from lawyers and experts. Also, they will cover all expenses up to $1 million.
Of course, most of those features can also be found in LifeLock Advantage for a fraction of the cost. If you do choose to go with Ultimate Plus, though, there are still many other features you get to enjoy.
Below are just some of the many extra features you get with the LifeLock Ultimate Plus plan.
Priority Live Member Support: While every LifeLock subscriber matters, Ultimate Plus members get VIP treatment. If you are an Ultimate Plus user and you contact support by phone, you will be placed ahead of all the non-Ultimate Plus callers. While their staff works fast to serve all their users, this comes in very handy both during the holidays and the tax season when assistance is more commonly required.
File-Sharing Network Searches: It's not uncommon for personal identifying information to end up getting shared among criminals through file-sharing networks. If your details show up, LifeLock will send you a notification and assist you in taking the right actions to further protect yourself.
Bank Account Takeover Alerts: Ultimate Plus gives a lot more alerts than what you get from the company's cheaper protection plans. You will get notified if a criminal attempts to take over your banking or investing accounts. Even better, you will find out if anyone tries to apply for a checking or savings account in your name.
Checking and Savings Account Application Alerts: This feature will actively search for your personal information in new bank accounts applications at credit unions, local banks and national banks.
Investment Account Activity Alerts: If you are being responsible by stashing away money for the future investment or for when you get retired, LifeLock wants to help you by protecting it from frauds and cybercriminals.
Sex Offender Registry Reports: If someone steals your identity for the purpose of preventing their own name from getting on the U.S. sex offender registry, you will find out. This is an unlikely situation, but it's something you would want to know about right away. As this list is public, inaccurate representation could lead to strong judgment from people that know you. Of course, if the real criminal's picture is included, clearing up the problem is easy.
Plus, Protect Your Kid for $5.99 a Month More!
For just another $5.99 a month, you can add on the LifeLock Junior plan to your monthly subscription. This will give your child identity theft protection, which is more important than you would think. In fact, recent reports indicate that as much as 10.7% of children have had their identity stolen.
The horrible thing is that most parents never find out about it. The child becomes an adult, applies for credit and gets rejected. Then, they inquire as to why and find out that an identity thief, or even five of them, destroyed your child's credit over the years. But, with the children's identity theft protection plan, you no longer have to worry about that.
All that's pretty cool, but there's still one important question!
Is LifeLock Ultimate Plus Worth It or Not?
In reality, value is in the eye of the beholder. We are dealing with identity theft protection services, not new cars. It's hard to say whether these services are worthwhile, as everyone has their own opinion on this subject. But, if you want to lower the risk of your identity getting stolen, the $29.99 a month is money well spent.
Of course, the added benefit of LifeLock's *$1 million service guarantee makes it easy to assume the risk of having your identity stolen while using protection services. And, with LifeLock Ultimate Plus being the only plan with bank monitoring, there's no doubt that it's the best plan for optimal coverage.
If you believe LifeLock Ultimate Plus offers more than you need, you could always consider the other plans that LifeLock offers.
Read our Full LifeLock Review
Other LifeLock plans include:
LifeLock Standard – a basic protection plan that includes all you would need to assume your identity is kept safe from bad actors.
LifeLock Advantage – a basic protection plan that includes everything from LifeLock Standard, plus more identity theft features and credit monitoring help.
LifeLock Junior – a basic add-on that allows you to extent identity theft protection to your children, not bad considering estimates say around 10% of kids become victims.
LifeLock Wallet – a simplified protection plan in the form of an app, which allows you to keep safe and track your credit score through your smartphone.
LifeLock Family – a run-through on the best identity theft prevention features and how you can best sculpt a family-oriented protection plan.
*Disclaimer: "Service Guarantee benefits for State of New York members are provided under a Master Insurance Policy issued by State National Insurance Company. Benefits for all other members are provided under a Master Insurance Policy underwritten by United Specialty Insurance Company. Under the Service Guarantee LifeLock will spend up to $1 million to hire experts to help your recovery. Please see the policy for terms, conditions and exclusions at https://lifelock.com/legal ."