Latest Update:    January 30, 2018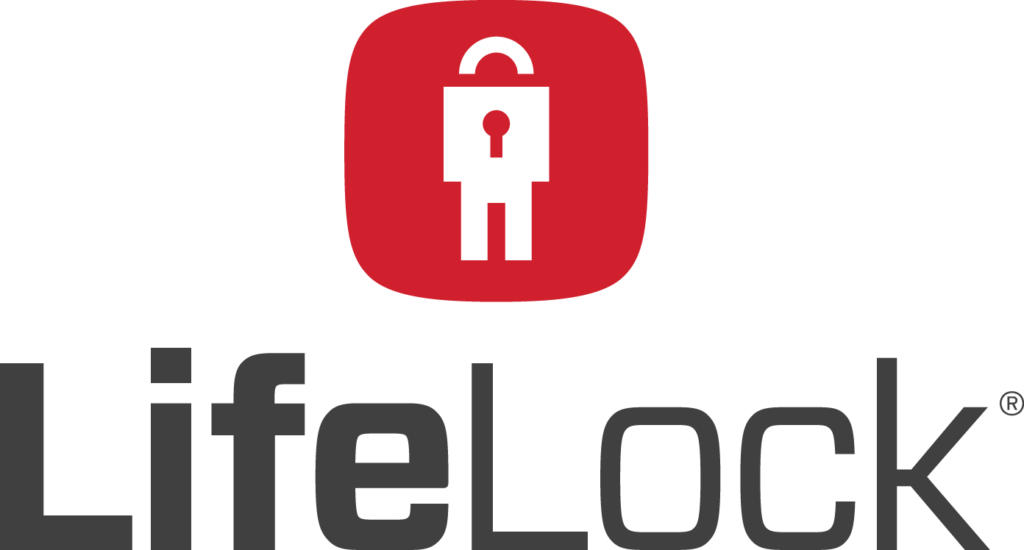 Update: As of May 2014, LifeLock stopped supporting the LifeLock Wallet app. It was still displaying in some app stores, but this is no longer the case. You will not be able to find this app anymore — it appears the company also has no plan to re-instate it any time soon.
A forewarning: Since the most respected player in the identity protection industry has been unable to pull off a proper wallet backup app, don't trust any others. There is a very high chance they are all non-PCI compliant and there are other security concerns to worry about as well. Ultimately, you will have to make a manual, physical back-up of your wallet on paper — and file away in a safe, safety deposit box, or similar.
Did you find the LifeLock Wallet app in the app store?
Did you find your way here when reading other LifeLock reviews?
Whether this is a new interest, or you were already reading about LifeLock protection, there is one important point to cover: Identity theft protection services work wonders to keep your identity safe!
That said, a service is only as good as the features it offers. And, with so many different ways to keep identity thieves at bay, it's important to know what you need in a coverage plan.
Is LifeLock Wallet Worth It?
The LifeLock Wallet is cool for the fact that it is completely free!
But, most free things are not as great as they seem. This app is marketed as an "identity theft protection app" and while that term is technically true, it does little to protect you.
See, the LifeLock Wallet app contains limited identity theft protection features and focuses more on offering identity theft prevention tools. To best use the app, you must be a paid member as this opens the doors to many mobile protection features. But that's something we will cover later in this LifeLock Wallet review.
What Does LifeLock Wallet Include?
The initial download for LifeLock Wallet is free. But, free users only have access to part of the services that can be used through the app. This includes the list below, but does not cover full protection plans or their $0.99 LifeLock credit score option.
So, what does LifeLock Wallet include?
It's unfortunate, but the free version of the LifeLock Wallet only really offers identity card storage and this is not a direct identity theft protection mechanism.
That said, you can use your LifeLock Wallet app to store the various cards from your physical wallet. This makes it easy to access your card information in an emergency situation, as images of the cards you own are encrypted and stored in the app. Not to worry, just as you trust your bank's app with your information, LifeLock utilizes bank-level encryption to keep your data safe.
Subscribe for More Benefits!
By joining an identity theft protection plan with LifeLock, you will find yourself able to access a wider range of features in the LifeLock Wallet app. This includes the following:
Lost Wallet Protection Services: As quick as you can call for help, LifeLock will take the time to protect all the cards in your wallet. This leaves you free of any responsibilities, except for verifying that all is now in order. LifeLock will call your card companies, contacting registration providers, and do anything else to ensure your lost or stolen wallet does not make you an identity theft victim.
Fast Alerts: Okay, the LifeLock identity theft alerts system was already cool. Now, you can download the LifeLock Wallet app for your paid service and get instant notifications to your smartphone. You hear a "Bing!" noise and you check your phone, a message appears about someone trying to open an account in your name. You declare that person was not you, and just like that you are safe.
LifeLock Credit Score: You can get your credit score once a month through the LifeLock Wallet app. This saves you from having to pay $0.99 every time you want to see your LifeLock credit score. But, you do need to be subscribed to either the LifeLock Advantage or the LifeLock Ultimate Plus plan to qualify for this particular feature.
Simple Support: You can use the help function in the LifeLock Wallet app to get fast assistance for any issue. If it's something simple, first check their Tips section and see if you can find an answer to your question. If not, just get in contact with LifeLock support and solve your problem or question once and for all.
What's the LifeLock Credit Score?
All the LifeLock Wallet features listed above are cool and helpful, but you might get skeptical when you hear the term "LifeLock credit score" instead of FICO score. This is something that is available in the comprehensive coverage plans, but it's not included in either LifeLock Junior or LifeLock Standard.
The LifeLock credit score is similar to the FICO credit rating. All scores fall in the 300 to 850 range, just like with the FICO score. The biggest difference is that there are no labels like "Good" or "Excellent" based on the LifeLock credit score. Instead, it works on a sliding scale where each borrower gets rated based on the percentage of Americans who have a lower score. So, if you beat out 9 out of 10 Americans you would be in the 90th percentile for your LifeLock credit score.
Now, the LifeLock credit score is sourced from TransUnion and uses the TransRisk formula. It is assumed that this credit rating algorithm focuses more on new and thin borrowers. As with most non-FICO scores, the impact of your older credit accounts holds less weight. This is an acceptable approach as most lenders will do a manual review on thin files to decide how much the lack of credit history should really matter. For instance, if you have two years of solid paying on debts, a diversification of debt types, and an amazing job, your lack of credit aging would not be a reason to hold you back. As such, it also should not hold your credit score back.
That said, the fluctuation between your LifeLock credit score and your FICO score will be minimal. Even with less effective rating models, alternatives to LifeLock still manage to almost always stay accurate to within 15 to 25 points of your actual credit score. As LifeLock is an identity theft protection based company, just being able to gauge the movement of your credit rating is good enough.
What LifeLock Plan Works for You?
While the LifeLock Wallet is worth downloading, it is a much better idea to also get paid protection to be able to best use this service.
There are many protection plans that exist, and the one that works best for you will depend on the level of protection that you need.
Read our Full Lifelock Review
Other LifeLock plans include:
LifeLock Standard – a basic protection plan that includes all you would need to assume your identity is kept safe from bad actors.
LifeLock Advantage – a basic protection plan that includes everything from LifeLock Standard, plus more identity theft features and credit monitoring help.
LifeLock Ultimate Plus – a full package deal, including the best credit monitoring and identity theft features money can buy.
LifeLock Junior – a basic add-on that allows you to extent identity theft protection to your children, not bad considering estimates say around 10% of kids become victims.
LifeLock Family – a run-through on the best identity theft prevention features and how you can best sculpt a family-oriented protection plan.
*Disclaimer: "Service Guarantee benefits for State of New York members are provided under a Master Insurance Policy issued by State National Insurance Company. Benefits for all other members are provided under a Master Insurance Policy underwritten by United Specialty Insurance Company. Under the Service Guarantee LifeLock will spend up to $1 million to hire experts to help your recovery. Please see the policy for terms, conditions and exclusions at https://lifelock.com/legal ."