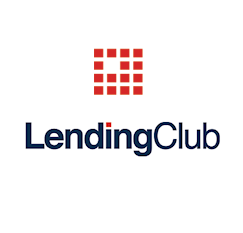 While Lending Club has been around since 2006, and has seen explosive growth over the past 10 years – their business loan category is rather new.  It has only been around for a little over two years, but seems to be a very popular option for some businesses.
Because the entire application process is handled online, and Lending Club does not have physical branch offices for customers to walk into, their overhead is quite low.  They can beat many financial institution's rates based solely on the fact that they have larger margins to play with.
The process is very simple.  The application is filled out online, and your business is approved or denied within minutes.  This process has no impact on your credit score, because they only utilize a soft credit check to validate your credit rating.
The funding can take as little as two days, but can take up to 14 days maximum depending on the need.
What businesses would be a good fit for Lending Club?
A business that need a large loan but cannot qualify for a traditional bank loan would be a great candidate for a Lending Club Business Loan.
A business that needs cash fast and has decent credit.  With Lending Club business loans, you get your money within 7-14 business days.
Requirements
There are minimum requirements that must be met, and stipulations that must be mentioned:
The business must be at least two years old
The business must have at least $75,000 in annual revenue
The borrower must be at least 18 years old and a U.S. citizen
The borrower must own at least 20% of the company
One business owner's credit score must be at least 620
If you borrow more than $100,000, you must provide collateral
The APR range is from 7.77% up to 35.11%
The minimum loan is $5,000 and the maximum is $300,000
The terms offered are 1-year, 2-year, 3-year and 5-year periods
Fees
There are a few fees associated with Lending Club business loans that you should be made aware of.
Origination fees – at the time of creating the loan, you will pay anywhere from 0.99% up to 6.99% in origination fees. This could effectively make your interest rate higher than 40%.
Unsuccessful payments – there is a $15 fee charged any time a payment is unsuccessful
Late payments – a fee of $15 or 5% of the payments is charged on any late payments
Prepayment fees – there are none! This is a huge selling point for Lending Club business loans
How does collateral work?
Lending Club files a UCC-1 lien.  This lien is a type that would allow Lending Club to seize the assets of your business if you default on the loan.
They would be able to seize inventory, accounts receivable and cash in the business.  They would not, however, be allowed to seize from you personally.  Despite this, you do have to offer a personal guarantee, which means that you are personally responsible for the loan if it gets defaulted on by the business.
What documents do I have to submit?
Once you are approved, you will be required to send in the following documents:
Three months worth of bank account statements
IRS Form 4506-T
Business tax returns
The process
Step 1
Fill out the application and get pre-qualified.  This should take no longer than 5-10 minutes and no documents are needed right off the bat.
You can easily fill out the application and check to see if you qualify and what your rates would be, without affecting your credit.
You will be asked for the following basic information:
Legal name
Address
Phone number
Date of birth
Gross sales last year
Net profit last year
Personal annual income
Your ownership percentage of the business
Monthly expenditures
Step 2
If you qualify after Step 1, you will proceed to your quote.  The quote will give you different rates, terms and origination fees.
For example, you might be offered:
$50k loan – 12 monthly payments of $4,464 at an interest rate of 12.9% and one time origination fee of 4.99%
$50k loan – 24 monthly payments of $2,422 at an interest rate of 14.9% and one time origination fee of 5.49%
$50k loan – 36 monthly payments of $1,856 at an interest rate of 19.9% and one time origination fee of 5.99%
Step 3
Full details about the loan, including the estimated final repayment date are delivered to you.  You are then required to enter more key pieces of business information such as Tax ID and DBA information.
Step 4
Provide your bank account information.  You will enter the standard account number and routing number.
Step 5
You will now be required to submit the required documents that were mentioned above.  These included bank statements, IRS Form 4506-T, and the previous year's tax return.
Not having this documentation handy is the only thing that can really hold the process up.  Some people have to get these documents from their accountant and then scan and upload them.
Oddly, Lending Club does offer a fax option – who still uses fax?  I would not think that a forward-thinking company like Lending Club would even offer this as an option, but I guess enough people asked that they made it an option!
Step 6
You will receive an email to verify your bank account and email address.
Step 7
Lending Club takes the time to verify all information at this point.  In most cases, borrowers will receive exactly what they were approved for.  In rare cases, the deal may fall through due t a discovery by Lending Club that they do not like.
At this point, Lending Club does perform a hard credit check.
A very simple process
If you meet the qualifications and you need quick cash for your business, Lending Club business loans can be a great way to get the cash you need in as little as 2 days!
Everything can be done quickly online.  No need to walk into a bank.  No need to create a sales pitch or extensive financial projections.  All you need is 10 minutes and a computer.  If you get pre-qualified you will need a few key documents, but these are standard.
Overall, the process is very simple.  No hoops to jump through.  What are you waiting for?  Go to Lending Club today and apply!