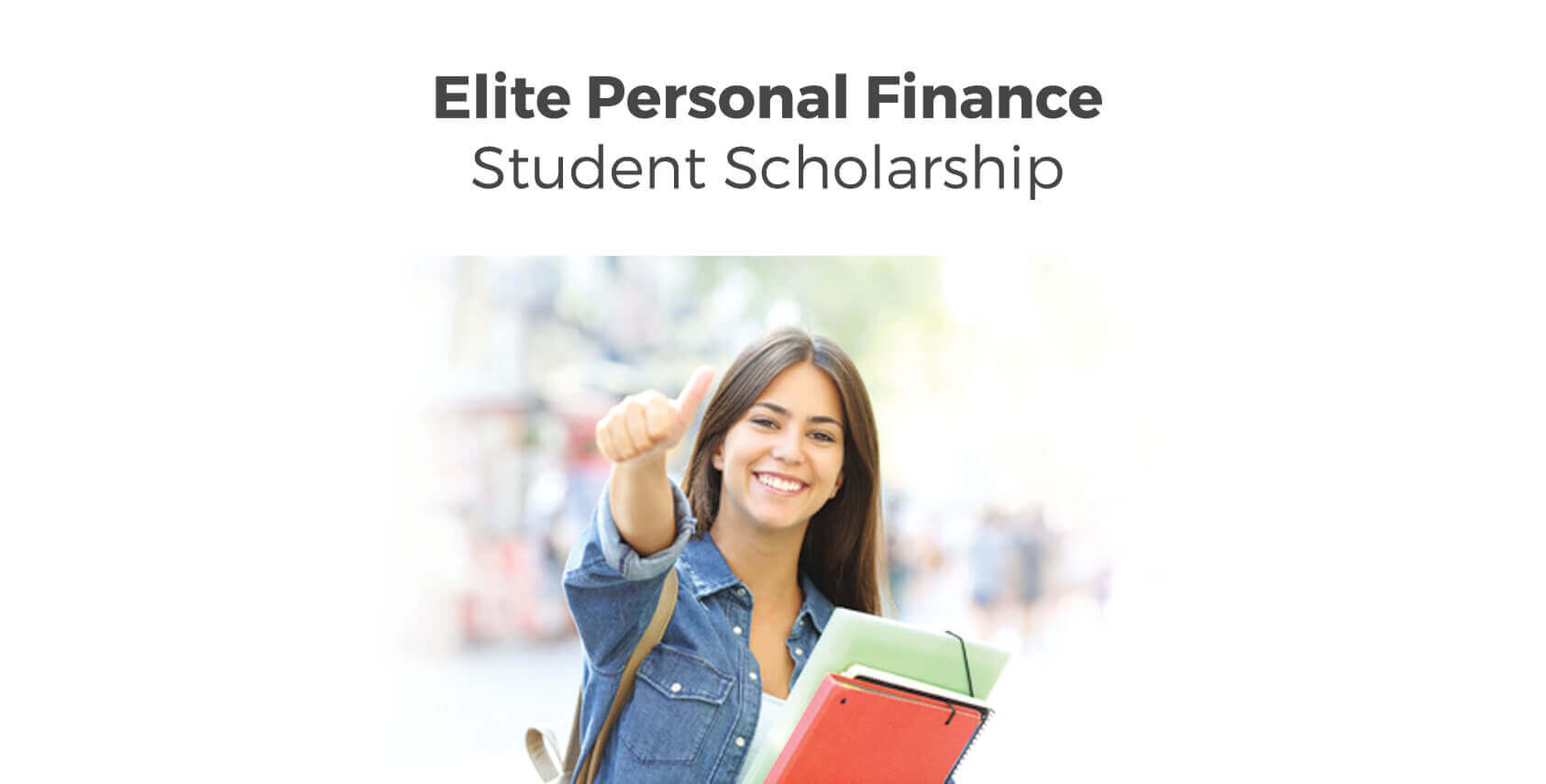 As our reader, you know that ElitePersonalFinance is dedicated to writing content that helps people improve their finances and avoid identity theft.
However, we don't want to stop there. We want to go even further and financially help young people from the United States. It is only natural to encourage students to pursue their dreams by covering their college expenses.
We know how challenging it is for some college students to survive financially. Their situation can often be rather difficult and shift their focus from studies to finances, thus damaging their GPA and prospects.
With this in mind, ElitePersonalFinance is proud to announce our first scholarship open to all college and university students from the US.
A one-time scholarship can be used to pay a part of tuition fees or cover any other school expenses.
$1000
1
Undergraduate students enrolled at an accredited U.S. college or university with a cumulative GPA of at least 2.5.
Freshman, sophomore, junior and senior students.
In-state and out-of-state students.
Students majoring in all fields.
None
December 15, 2022 (The winner will be announced within 10 days of the deadline.)
How to Apply
To apply, you should submit an essay on the following topic:
"Best Ways to Manage Money as a College Student"
The essay must be at least 800 words long, and it should demonstrate a strong working knowledge of the most useful strategies to manage your finances as a college student. Essays using academic language, primary sources, and proper quotations will be given an advantage.
Essays should be submitted as a Word document to our contact email info@elitepersonalfinance.com.
When submitting the essay, make sure you include the following information and documents:
Full name.
Name of your college/university, major and anticipated graduation date.
Copy of your latest transcript.
The applications that don't contain additional information will not be considered.
How will The Recipient be Selected?
Our team of experts will carefully read all the essays we receive and decide which covers the topic most accurately.
Moreover, since one of the points of this contest is to raise awareness of college student money management, the winning paper will be published on our website to motivate all participants and other students to start applying useful strategies to their budget.
How will The Recipient be Notified?
The application deadline is 15 December 2022, and the winner will be announced within 10 days of the deadline.
Also, an email will be sent to the winner and their college office.
How will The Scholarship be Awarded?
The scholarship will be a check mailed to the student.