What is Lending Club?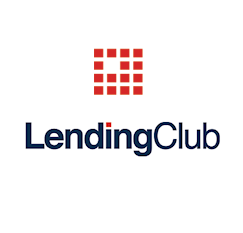 Lending Club is an online marketplace that connects borrowers and lenders.  This is a relatively new concept and it is most commonly known as "peer to peer lending."  The people on both ends are just looking for a better deal, and in many cases both parties get exactly what they are looking for.  Because Lending Club is just a website without the large infrastructure of a bank, they can keep their costs extremely low and pass most of the savings on to borrowers.
Lending Club is known as the leader in the peer to peer lending space.  They have managed to facilitate lending of more than $20B since they opened for business.   As a lender, you can potentially receive a higher rate of return than many other investments but of course there are still risks involved.  As a borrower, if you can get approved you are almost guaranteed lower interest rates here than on a credit card or many other personal loans.
Who Can Apply?
Anyone can apply for a loan with Lending Club, but they only accept about 33% of applicants. You have to have great credit to get approved in an effort to keep the risk fairly low for lenders and for the marketplace.  The average interest rate offered is 12-15% but borrowers with the highest credit ratings can receive funds with interest rates as low as 5.99%.
What to Expect During the Application and Approval Process
The process from start to finish will look like this:
Fill out the applicaton online. You will fill in basic information about yourself and your financial situation and choose an amount to apply for.
You will create a Lending Club account and answer a few more personal questions.
You will then see your loan amount, interest rate and monthly payment that you are approved for.
You will be given other options, including higher dollar amount loans and longer term loans. These upsells will end up costing you, so we recommend that you only borrow the exact amount that you need and only apply for a 36-month loan.
At this point, you are tentatively approved but Lending Club will review your file and if they like what they see they will post your loan up for funding with their investors. They may verify employment and salary information.
Investors will look at your basic profile and choose whether or not to fund you. Once you have full funding, your loan is complete.
Your funds will be disbursed.
Minimum Requirements as a Borrower
Minimum credit score of 600, with an average of 699 for approved borrowers
A fairly high income is required for approval, some say the minimum seems to be about $70,000 annual income
Low debt to income ratio, excluding your mortgage. If your debt to income ratio is over 40% it is unlikely that you will get approved, and the lower the better your chances.
No delinquency, tax liens, missed payments or other negative marks on your accounts in recent years
Income verification is required to prove your ability to repay the loan
Minimum Requirements as an Investor
Must be at least 18 years old and hold a social security number
Must have an annual gross income and net worth of $70,000 or more, or $85,000 in California
Only allowed to purchase notes equal in value to 10% of your net worth
Who is the Average Borrower Who Gets Approved?
The following stats are the average stats for a borrower who gets their loan approved and funded by Lending Club.
A credit score of 699
Income of $74,414
Credit History of 16+ years
Debt-to-Income Ratio of 17.9%
These stats include small business borrowers, so this changes the formula quite a bit.  If these were all individuals and no businesses these numbers could very well be quite different.
Lending Terms
Lending Club Makes the Following Claims to Borrowers:
Annual percentage rates from 5.99% to 35.89% and the rates are fixed
Three to five year terms
1 to 6% origination fees, with the average origination fee being 5.13%
Loans from $1,000 to $40,000
Funding in as little as two days
Lending Club Makes the Following Claims to Lenders:
Solid returns of 5-8% on average
8% of investors who hold 100 or more notes of similar size get positive returns from their investments with Lending Club
Investors see 3-6% of their investment back in cash payments monthly
What We Like About Lending Club
As a Borrower, We Like:
Easy application process
Getting your funds within just a couple of days
Some people get approved for very low rates
As a Lender, We Like:
Potentially high rate of returns if you invest wisely and diversify
Filtering options to select only borrowers who meet your own personal risk criteria
You can set it up to automatically invest for you based on the criteria you set
What We Don't Like About Lending Club
As a Borrower, We Don't Like:
Most applications are denied
High origination fees. The average origination fee is over 5%, which ends up killing the deal for a lot of borrowers and making the loan not worth their while
The requirements are quite high to apply and get approved so Lending Club is not a viable to the average individual borrower
As a Lender, We Don't Like:
Not everyone can invest. You must meet the minimum requirements set forth by Lending Club.
Earnings are taxed as ordinary income, which is an issue for lenders with high income brackets.
Lending Club charges a 1% annual fee per note you own.
Lending Club has a questionable past and several scandals have surfaced over the years that could be cause for concern, but less so now that they are a publicly traded company and must be transparent in all of their financial dealings.
Speaking of Scandals
In recent months, a scandal was uncovered that seems to prove some level of foul play within the company.  Lending Club seems to have been allowing its employees to take out loans in order to inflate their revenues.
Just recently, the CEO of Lending Club was forced to step down after being accused of ethical breaches involving misdated loans and serious conflicts of interest.  Lending club admitted that in December of 2009, Laplanche and three family members took out over 30 loans totaling over $700,000.  The reason was to "help increase reported platform loan volume."  So essentially it was to inflate numbers, and this was a widespread practice in the early days of Lending Club.  In 2008, the company banned executives from taking out loans and in 2010, they banned all employees from taking loans.
The company seemed to brush off these issues, and one of their holding partners made the statement that "just about every company does this" and that it was a normal practice also known as growth hacking.
Tips for Getting a Loan from Lending Club
Check your credit report prior to applying. Make sure to fix any issues you find and make sure that your debt to income ratio is low, and you have no derogatory comments on your report.
Wait to apply until you have had a job for more than one year. This will show stability to the lenders and make them more likely to loan you the money you seek.
Work on getting your credit score to 650 or higher.
Break your loan into smaller parts. If you need $30,000 there is no reason that you can't apply twice for $15,000.  Each of these two smaller loans would be seen as less risky, and you may get lower interest rates this way.
Apply only for the amount you need. Don't apply for more just because it is available to you.  The more money you apply for, the harder it will be to get approved and funded.
Tips for Investing Wisely on Lending Club
Diversify! It is much wiser to fund 100 loans at $25 per loan rather than 10 loans at $250 per loan.  You are loaning the same amount of money, but funding more loans means your risk is much lower.  If one person defaults out of 10, that could hugely affect your returns.  If one person defaults out of 100, it may not be quite so noticeable.  Most financial experts recommend that you hold more than 200 notes on Lending Club to diversify effectively.
Keep reinvesting funds. As borrowers pay your loans back, your cash will begin to refill in your account.  If it is not being reinvested, you are not making any interest on this cash.  You will want to always be reinvesting, and it is quite easy to do this by setting up the Automated Investing tool.  It makes investing almost thoughtless and makes for quite an easy experience.
If you want to increase your rate of return, take on higher risk loans. Most people start off by funding the extremely low-risk loans, but over time you may find that it is worth the risk to invest in higher-risk loans.
Use filtering to find the appropriate investments for the level of risk versus return that you are comfortable with. See below for filtering ideas.
Invest through an IRA to protect yourself against paying exorbitant taxes. Since your earnings are considered ordinary income, you will want to put your earnings into a tax-deferred IRA and pay the taxes later.  Generally, you will end up making more money this way and Lending Club makes it easy by helping you set it up.
Filtering for Best Returns
For example, let's say you were looking to get an average 9% ROI.  Below is an example of a filter that you could use to attempt to achieve this:
Loan grades – E, F and G (high risk)
Home owner status – mortgage, owner
Credit inquiries – 0
Income – $59,000 or more
States – No Arizona, California, Florida or Nevada
You are looking for higher risk investments here.  You are looking for homeowners who have not applied for credit at all recently, with a decent income and living in lower cost states.  Using these filters to your advantage can be very smart investing strategies.
Would We Use Lending Club?
We think that Lending Club is an incredible platform for both borrowers as well as lenders.  The marketplace was designed to enable people to have access to lower interest rates as borrowers and higher returns as lenders and they have definitely achieved this.
The interest rates are not significantly lower than one might find with another personal loan or credit card if you account for the origination fees involved, but keeping those in mind you can potentially shave 2-5% off of your current interest rates.  On a large loan, this can save a borrower thousands of dollars over a 36 month period.
If a borrower has responsibly built up their credit and kept their debt levels low, they may have access to funds with an interest rate as low as 5.99% which is hard to find at any financial institution.  As a lender, being able to receive a return of 5-10% is quite healthy and if you manage your Lending Club portfolio wisely it can be fairly low risk.
We would definitely use Lending Club as a borrower or a lender.  The platform has great things to offer to both parties with many pros and few cons.