You can apply for up to a $100,000 loan through Kabbage Loans!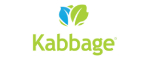 If you're like millions of Americans, you might have a goal to one day start your own business. If you've successfully started your own business, you might be facing one of the biggest reasons businesses fail: a lack of working capital.
You need to be able to serve customers in order to make money, and if you don't have the cash to keep your business doing what it does best, it will go under, leaving you to pick up the pieces.
Fortunately, there are plenty of resources for capital. You could get investors who will put money into your idea with hopes that they will make money on their investment. However, this often requires an idea that the investor himself believes is a great idea, meaning that if the investor knows nothing about your business, he/she probably will not invest.
Another source of capital could be a bank loan, where you open a line of credit with your bank at a competitive interest rate. However, many banks have very stringent policies on who they can and cannot lend to. It's hard to get a small business loan from a bank, especially if you have no money of your own to use.
Kabbage short term business loans could be the answer to your problem.
With Kabbage, you can get a short term small business loan within 24 hours, wired directly to your business bank account.
We at Elite Personal Finance want to help you make the best decision for your business and your livelihood, so we've decided to review it in detail to make sure you understand the service and, hopefully, get your business back on its feet.
What is Kabbage and How Do Their Small Business Loans Work?
Kabbage is an online service built to deliver loans to small businesses that need working capital, or money that is used to fulfill orders. They can deliver loans of up to $100,000, but most businesses will qualify for much smaller loans. All loans are issued by a bank called Celtic Bank, based in Utah, which is a member of the FDIC.
The application process will ask for the following information:
Business name.
Company structure. They need to know this information to judge your level of risk.
Industry type. Some industries are more capital-intensive than others, and they need to judge that to assess your need.
Business Address, Phone, and Email. You must have an address registered with your business, and you must provide phone and e-mail so they can contact you.
Date Established. This also helps them assess how healthy your business is.
After you fill out this information, your business is instantly taken through a review process.
The way the review process works is that you allow Kabbage to access your online payment services such as Paypal or Stripe. From there, they will use this information to review your application and determine how healthy your business is through their own risk determination formulas. Then they will decide whether or not your small business qualifies for a loan.
The entire process will typically take at maximum 24 hours, with most loans being reviewed in minutes. However, sometimes review errors occur, preventing them from determining creditworthiness.
Their loans can range from $2,000 to $100,000, depending on the health of the business and how much cash is needed. Loans are repaid over a period of 6 months, giving a business owner ample time to recoup the costs of any goods sold.
The best part? You only pay for what you use.
Kabbage offers a line of credit that you can use as you see fit. If you get a particularly large order and need to fill it as soon as possible, it's there for you to use. However, if your month is slow, you may not need to use much of your credit at all.
If your business is suffering, you could use some extra working capital. This service could be exactly what you need to get back into the green and start seeing some cash flow.
Is Kabbage Legit or a Scam?
Kabbage is backed by a bank called Celtic Bank, which is chartered in Utah and a member of the FDIC. It's a real bank that issues real loans, and since Kabbage only allows loans from Celtic Bank to be issued to their clients, you can be sure that their loans are in fact, legit.
However, their loans have notably high APRs (and will often require higher payments in the first few months. This can be seen by some as worrisome. To prevent having issues with the APRs, take out only what you know you will need.
The service uses information about your business collected from software such as Paypal in order to determine how large your line of credit should be. You don't need to worry: their online lending service is safe, encrypted using HTTPS, and stored locally on their own servers.
Kabbage vs. SBA Loans
Kabbage's small business loans offer the following benefits over SBA loans:
More flexibility. They will offer a line of credit of up to $100,000 for working capital or other expenditures, allowing you to spend the money how you need to.
Easier application process. SBA loans often require you to apply with the Small Business Association itself, then the application is sent to their lending partners. Each lending partner will often take considerable time assessing your application. With Kabbage, the process takes as little as 60 seconds and is done for you automatically.
Tailored for Internet businesses. SBA offers loans for Internet businesses, but most Internet businesses will not benefit as largely as they will from this service.
SBA loans, however, do offer some benefits over their loans, such as:
Lower APRs. Kabbage loans have APRs of over 20%, making them more expensive than the typical SBA loan (which can be as low as 3%) and less attractive.
Larger variety of loans. SBA has loans for all types of businesses and often takes into consideration the people who run it. Veterans, for example, may qualify for certain loans with the SBA.
The biggest benefit to Kabbage is how easy it is to get your money. SBA loans have lengthy application processes and are often difficult to qualify for. Since they are subsidized by the government, the government will have their own requirements for who can borrow. This may make it more difficult for some business owners who do not run businesses that easily qualify.
Simply put: the SBA makes the process more difficult, and Kabbage makes it easy.
These small business loans can be used to take your business to the next level. If you had $100,000 to spend in your business, how much money would you be making in profit a month? $50,000? $100,000? $200,000? The possibilities are endless, and this line of credit could be exactly what you need.
Apply for a Kabbage Small Business Loan of up to $100,000 and expand your business today!