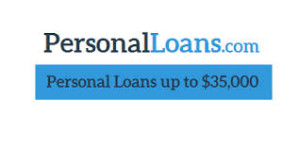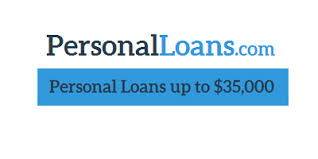 We've talked a bit about how payday loans can be dangerous. They can be predatory, charging high interest rates and locking people into an endless cycle of borrowing and repayment.
However, PersonalLoans.com offers APRs as low as 6% for those with good credit. If your credit isn't great, they only go up to 36% APR. You can borrow up to $35,000 regardless of your credit, for any reason you choose.
What is a Personal Loan?
A personal loan is a loan used for any purpose and is borrowed usually because of a lack of current funds. For example, if your car breaks down and you can't afford to fix it today, you can easily get a loan to borrow the money it takes to pay for the repairs.
Sometimes, personal loans are used to stagger out payment for big purchases. An example of this is a big honeymoon vacation which may cost several thousand dollars: money that you may not have. So you may choose to take a loan and pay off the cost over time.
Personal loans are offered by many banks, but often require stringent approval processes and you will typically need good credit, or at the very least, not have anything in collections.
How Does It Differ From a Payday Loan?
Payday loans are very short-term loans borrowed at extremely high APRs, often 4 to 5 times that of a typical credit card. They will often require full repayment, plus an interest charge and sometimes an added borrowing fee, within several weeks.
They are called payday loans because they are typically used to hold someone over until payday. For example, someone needs to pay rent but they don't get paid until later in the week. So they borrow money to pay their rent and then repay the money back after they get their paycheck.
However, payday loans can be very dangerous and will often trap the less fortunate in a cycle of never being able to pay off the loan in full. With personal loans, you will generally pay the loan off in a longer time period at a much lower APR.
How Does PersonalLoans.com Work?
Personal Loans is not a lender themselves. Instead, they run a website that will link borrowers to lenders near them. First, you send in a loan request to the website. Then, they will look up loan offers that best suit your needs.
From there, they will give you the best offer that you qualify for. After that, you have to go through that lender, fill out the necessary information with them, and if you're approved you get your money!
PersonalLoans is NOT a payday loan company and they do NOT distribute loans themselves. They are in no way like Wonga or Western Sky. With these websites you borrow an amount of cash directly from them, whereas this company simply shows you what loans are available from their network of lenders.
In general, a personal loan tends to be an online or other loan that is used for a short-term purpose.
Is Personal Loans a Scam? Are They Legit?
They're not a scam. What they do is that they match you up with a bank that is offering loans, then you apply and see if you qualify.
Their website is completely secure and does not collect credit card information. Any personal information they collect is encrypted using HTTPS.
You don't need to fax any documents to Personal Loans. However, a chosen lender may require that you do so.
Best of all, they do NOT charge you for use of the service. You or anyone can use the service completely FREE of charge, with the exception of any fees charged by banks or lending institutions.
However, it must be noted: when you borrow money from any of these institutions, PersonalLoans.com nor Elite Personal Finance are responsible for what happens next.
If you default on your agreements, or if you are unable to pay, that is not the fault of either website.
Please be careful enough to read all agreements given to you, and please make sure that you understand the fine print. Some banks will charge different fees for different reasons, and you may not qualify for a loan that Personal Loans says that you do.
You are not guaranteed to qualify for any loan. Many states do not allow for certain types of loan, so residents of those states may not qualify for money from any lender. If you're a resident of North Dakota, you won't be eligible for any loan types.
Will Getting One Of These Loans Impact My Credit Score?
It may. First, getting a hard inquiry from a bank or lender chosen for you by the website will dock your score by a few points.
But the real implications on your score will have to do with whether or not you actually pay down your loan on time.
Some loans require the full amount paid on a certain date. Others will allow you to pay in installments monthly or weekly. Each will charge an APR (annual percentage rate).
If you do not pay the minimum installments, or if you neglect to pay anything, your credit score will be docked.
However, paying the loan off on time will impact your score positively! You will be seen as credit-worthy by doing this, and you will have an easier time getting loans in the future.
How Can I Get My Loan?
Simply go to the PersonalLoans.com website. You will be asked to drag a slider to the loan amount you want. Once you do that, you send the website some information and it automatically matches you up with potential lenders.
Try it out, and get the assistance you need to bounce back from hardship or pay for a nice vacation!