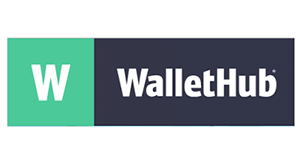 Over the years, WalletHub has offered a number of very useful resources in the field of personal finance to the customers in the United States. They have established admirable authority in this field and continue to build it by offering legitimate, relevant and helpful information to many people across the country.
In this article, we are going to review one of their most discussed services – their credit monitoring service. Many of you have wondered whether this is necessary, how useful it is, etc. This is where you will find answers to all your questions and, hopefully, be able to decide whether this is the right service for you.
What is WalletHub Credit Monitoring?
WalletHub offers credit monitoring for free to all people who apply for it. Therefore, you don't have to worry if this is going to cost you any money.
In addition, this credit score is updated daily, so you will be able to see the minutest changes in your credit score. Note that credit bureaus don't update credit scores daily, so this should probably be translated to 'the-fastest-updating credit monitoring service'.
Nonetheless, you will rarely need to check your credit daily, so this is a very convenient method.
When you want to get a credit report, WalletHub will pull it for free from TransUnion. Therefore, the report will be fully accurate.
However, this report comes in the VantageScore 3.0 model. The difference between VantageScore and FICO score systems can be up to 50 points in some cases, so you should be prepared to do some converting or get a report from another source if you want to know your FICO score.
In addition, you should keep in mind that FICO is still the most reliable system and most widely used. Most lenders use FICO score, so this might present a small issue when you want to present your score to them.
Signing Up and Privacy
The sign-up process is rather simple and it shouldn't take you a lot of time.
As the first step, you will be asked to provide your full name, date of birth and email address. After that, you will need to create a password and enter your address and phone number.
Additionally, you will be asked to enter the last four digits of your social security number. This is necessary because they need to match your identity with your account in TransUnion. You don't have to worry about your privacy, since they will have only last 4 digits of your SSN, and there is not much they can do with this.
Note: WalletHub needs your phone number to send you important alerts and improve your account security. You can always opt out of all SMS notifications if you prefer.
Features
100% Free Credit Report and Identity Theft Protection.
First and foremost, this service is free of charge. Therefore, there is no reason to worry about anyone trying to sell you something. This is completely free of charge, so you can try it and decide if you like it.
This is only natural, since WalletHub is a website with great authority. Still, we want to assure you that this service is not scam and that it is fully legitimate.
At this time WalletHub is the only one company that offer daily updated credit monitoring.
As a citizen of the US, you are entitled to three free credit reports a year through credit bureaus. Still, if you need to check your credit score more often, there are many websites that offer weekly, monthly or quarterly reports.
However, WalletHub went a step further to enable you to check your score every day, all year long. This is probably the main advantage of this credit score service. WalletHub updates your credit score daily, thus giving you insight into every little change that occurs in your score.
There are some services that offer full report and some that offer only a part of it. WalletHub pulls your full credit report to give you full insight in your financial situation.
As we have already said, WalletHub uses VantageScore 3.0 model to calculate your credit score. This is not fully compatible with FICO score model. Therefore, this might present smaller difficulties, but nothing too big. But this is what almost every other company do. All identity theft protection companies don't offers FICO. Still there are some companies that prefer Vantage Score instead of FICO, although they are less.
The ONLY Site that Provides Condensed Timeline Report
WalletHub is the only website that condenses credit report into a timeline. This way, it is easier for you to track changes in your credit score.
Wallet Hub vs LifeLock, Credit Karma, Credit Sesame
All of these credit monitoring services offer great options. However, some of them offer features that others don't.
LifeLock offers great options, such as the possibility to pull your report from all three bureaus. However, they charge their credit monitoring service.
Credit Karma is free and offers weekly credit monitoring. They also give you access to two bureaus: TransUnion and Equifax.
Credit Sesame is also free, but it offers monthly credit monitoring from TransUnion. However, here you have the option to see your total debt, which can be very useful.
Finally, WalletHub provides daily credit monitoring which is free of charge. They pull your report from TransUnion.
As you can see, there are numerous options for you to choose from when it comes to credit monitoring. It is up to you to carefully consider each of the aspects and decide.
We sincerely recommend WalletHub credit monitoring service since it is free, legitimate and reliable. If you try it today, it might turn out to be one of the better decisions that you have made when it comes to your personal finance.