Latest Update:    January 30, 2018
Identity theft is an issue that affects millions of Americans each year. Many fraudsters are always on the lookout for more people to scam, defraud, and make a quick buck off of.
You need to protect yourself. And fast.
But there are so many protection companies out there! It can get overwhelming trying to research them all. Luckily for you, we at Elite Personal Finance have done a lot of the research for you for free.
Here, we will be counting down the 10 best identity theft protection companies and what their best offers are.
#1 – Credit Sesame – The Best Free Protection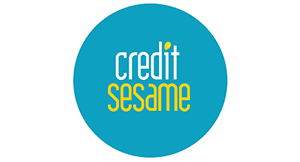 Credit Sesame is very well known for giving a nearly instant credit report and score. But it's better known for being a completely FREE service to use.
Yes, Credit Sesame is FREE credit monitoring!
And as of a few years ago, they've also become a free identity theft protection service provider.
The features are not as comprehensive as what you will get with a paid plan, but you can't beat the price!
Benefits:
Free
Instant Credit Score
Credit Monitoring and Alerts
$50k Identity Theft Insurance
#2 – Identity Force – Lots of Protection Software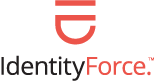 Identity Force is one of the best identity theft protection services, and for good reason. Their identity theft protection plan runs $17.95 a month, which makes it a little pricey. However, it is well worth it and upgrading to the $23.95 plan will add a lot of credit monitoring perks.
Our Identity Force review is here, if you want to give it a look. But here are the main additional benefits which made us put them in the top 5:
Family Plan: You can get family protection for an added fee, which includes your spouse and dependents.
Daily Credit Monitoring
Tri-Bureau Credit Scores
Identity Force also includes lost wallet protection, medical card protection, insurance, daily credit monitoring, access to 3 bureau credit scores, fraud alerts, and an Identity Score that represents your level of risk. There's no wonder why it's Top 3 on nearly every list.
Get protected through Identity Force now!
#3: LifeLock – The Best Identity Theft Protection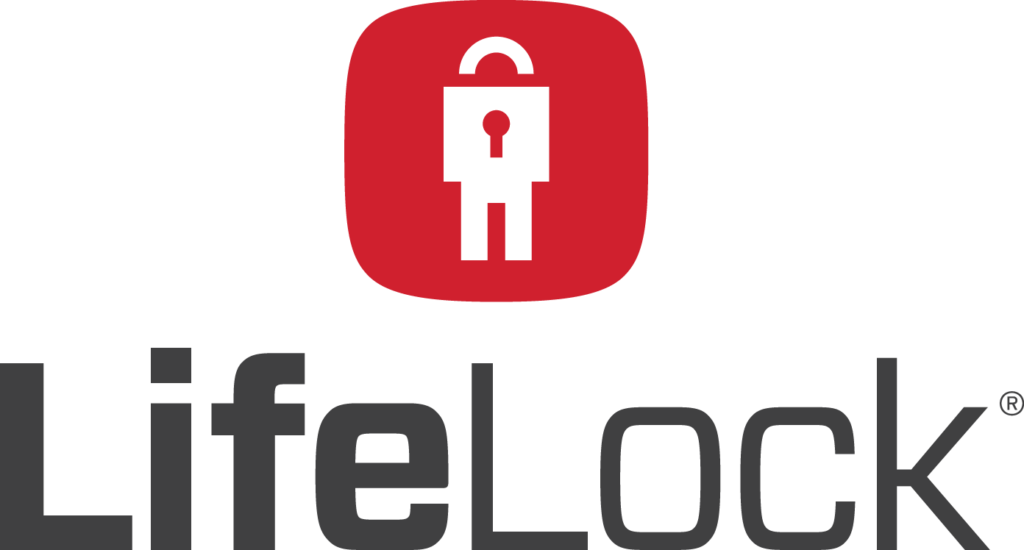 LifeLock is #1 on our list for two reasons.
It has a plethora of identity theft services, which make it in running for the best, and
It has a wide variety of service plans for nearly anyone.
What does LifeLock offer?
LifeLock Standard ($9.99/mo). $25,000 Reimbursement for Stolen Funds. SSN and Credit Alerts.
Lifelock Advantage ($19.99/mo). $100,000 Reimbursement for Stolen Funds. SSN and Credit Alerts. Bank & Credit Card Activity Alerts. Alerts on Crimes in Your Name.
Lifelock Ultimate Plus ($29.99/mo). $1 Million Reimbursement for Stolen Funds. SSN and Credit Alerts. Bank & Credit Card Activity Alerts. Alerts on Crimes in Your Name. Annual 3 Bureau Credit Reports + Credit Scores. 401(k) & Investment Activity Alerts.
It's a really close one to call, though. LifeLock offers a lot and we've gone ahead and reviewed every single one of their plans: LifeLock Standard, LifeLock Advantage, LifeLock Ultimate Plus, and LifeLock Junior.
Head over to LifeLock and get your choice of plans from the #1 identity theft monitoring company!
Disclaimer: "Service Guarantee benefits for State of New York members are provided under a Master Insurance Policy issued by State National Insurance Company. Benefits for all other members are provided under a Master Insurance Policy underwritten by United Specialty Insurance Company. Under the Service Guarantee LifeLock will spend up to $1 million to hire experts to help your recovery. Please see the policy for terms, conditions and exclusions at https://lifelock.com/legal ."
#4 – myFICO – Tri-Bureau Scores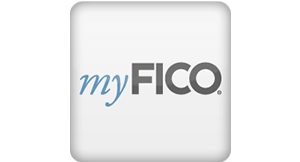 Myfico is a service owned by FICO, the company that developed the credit score algorithm. They offer primarily services in credit monitoring and sell credit reports that can be obtained at any time.
We did a review of myFICO on Elite Personal Finance in the past. But here's a look at their features:
All 3 Credit Scores and Variations Used by Lenders: You can check your credit standing and be warned of any fraud that happens. You'll even see what scores different types of lenders will be using.
Identity Scan: This is a comprehensive scan of the Internet, looking for anywhere your identity might be used.
SSN Monitoring: If someone has been using your SSN to get a new house, use a new alias, or take out a loan, you'll see it when it happens.
The reason it's ranked so low on our list is because of the price. Although it has more features that Equifax's ID patrol, their highest grade product costs $30/month! Compared to other $30/month products, it's not the best.
Check out MyFico today!
#5 – Wallet Hub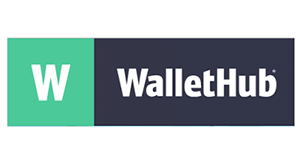 Wallet Hub is the only site that offers credit report daily updates, credit score, credit monitoring and identity theft protection. And it is totally free. Register now and get it.
They provide Vantage Score from Trans Union. How do they make money, this is your main concern? No reason for this. WalletHub uses similar business model like Credit Karma and other similar sites offering free credit reports. They make money by showing financial product ads to you. Wallet Hub pays money to get your free credit report, but when you sign up for one of the ads that they send you, they get paid. And of course, you are not required to sign up with any of them. But based on your financial situation, which WalletHub knows, they send you really tailored and great offers.
So, if you register now with WalletHub, here is what you get:
100% Free Credit Report, Credit Score, Credit Monitoring, Identity Theft Protection. They pull credit report from TransUnion, according to Vantage Score model. It's not like FICO Score, but still it will work for some of you, or at least give you an idea of your credit report.
Daily Updated! They are the only company that updates their credit report daily. It's great for people who are in the process of improving their credit score, or people with the high risk of identity theft.
Customized Credit Improvinips. Based on your financial situation, WalletHub sends you great tips, tailored specifically to your situation.
#6 – Credit Protection by TransUnion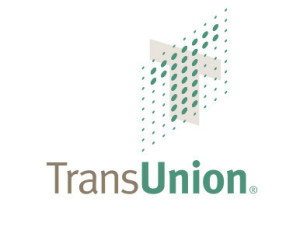 TransUnion is the third credit bureau on this list that offers identity theft protection. Similar to Identity Patrol, TransUnion offers an easy credit freeze in case of a fear of fraud.
It costs $17.95 a month, a dollar more than Equifax's service.
There are some things it does better than make it worth that extra dollar. Some of them include:
Mobile App Control: Although having 'on-the-go' functionality isn't always necessary, being able to monitor your credit even when away from home is a big plus. It also gives you the option to freeze and unfreeze your credit.
Credit and Debt Analysis: TransUnion will look at your credit portfolio and provide you with an in-depth analysis. This is especially good for detecting small signs of identity theft.
Instant Alerts: You will get an alert if a lender has requested your credit report. If you did not apply for anything, then this may signal identity fraud.
They offer a $1 7-day trial, which you can check out here.
Both companies are credit bureaus, so their main focus is not preventing identity theft. For this reason, they are low on the list.
That's it for our Top 10 list …
It's a tough one to call, so we've included links to all of the companies in our review.
If you have any opinions, feel free to comment and talk about your experiences with these companies!
#7 – TrustedID – Family Protection at Little Cost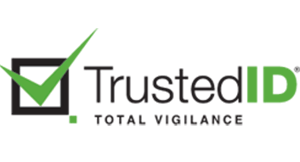 TrustedID is another subject of one of our best identity theft companies reviews, and we've already discussed its main benefit: its family protection.
For your family, you can get:
Fraud Alerts: to your e-mail and cell phone
Internet Privacy Monitoring: including Facebook and Twitter
Junk Mail Reduction
Sex Offender Registry Scan
It offers nearly everything that the previous companies do and more, but your family is included in the protection for only $20/month. That's already a similar price to the other identity theft protection companies.
Read our review here before joining…
Get protection for your family from TrustedID now!
#8 – Privacy Guard – Try It For Free

We've done an in-depth identity protection review of Privacy Guard, but we've put it on this list for a few reasons.
First, it's $15/month. However, to get this deal, you want to click on the free trial link, then exit out of the page. Click 'Stay on This Page' and you will get access to the $15/month deal. It's a sneaky trick, which is why we've put it low on this list.
Second, it's pretty comprehensive overall. Here's what this company provides:
Identity Restoration Support: Privacy Guard will help restore your good name in case of fraud.
Fraud Alerts: You will be alerted to any fraud that is happening, through e-mail or SMS message.
3 Bureau Credit Score: You will get access to your credit score from any of the 3 bureaus.
Lost Wages: If you have to take time off work to restore your identity, they will cover up to $1,500/week in lost wages! However, this rarely happens and is unlikely to happen to you, so you're unlikely to be able to take advantage of this.
It lacks a coverage plan, but it does offer some decent support and credit monitoring. Best of all, they cover any pay lost.
TransUnion and Equifax lack the support that PG does… but as our review said, PG's customer support leaves a little to be desired.
They have a free trial, but they've been placed at #5 due to the lack of flexibility.
#9 – ProtectMyID by Experian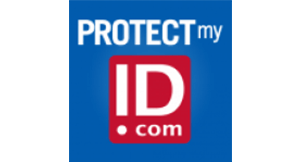 We've done a ProtectMyID review in the past. However, this identity theft protection company offers a pretty strong value which places it at #5.
What does it offer, you might ask? For $15.95/month, it has:
Child identity protection. This is the biggest value here, as most companies will charge extra for another member of the family. However, for no added cost, ProtectMyID will help protect your child's identity from being stolen and used.
Lost Wallet Protection: In case you lose your wallet with ID cards, medical cards, or credit cards, they will help you cancel you cards and place fraud alerts on your accounts.
They also offer $1 million in coverage, fraud alerts, and address change notifications… as well as a seniors (55+) discount. See what they offer!
#10 – Identity Patrol by Equifax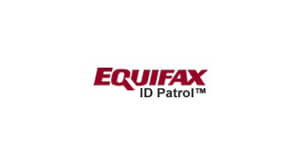 Brought to you by Equifax, a credit reporting bureau that provides credit scores, Identity Patrol is a solid choice overall.
At $16.95 a month, Identity Patrol offers the following:
Unlimited access to your Equifax credit report. This is big, because it allows you to see real-time changes in your score that will allow you to detect fraud happening as soon as it does.
Easy credit freeze and unfreeze. If you fear fraud, it's easy to request a credit freeze: simply freeze it on the web. And if you want it unfrozen, that's just as easy.
Automatic fraud alerts. If there is any suspicious activity on your credit profile, Equifax Identity Patrol will alert you instantly.
This is a good service to choose from if you have an active credit profile, because freezing and unfreezing your credit becomes super easy.
Check Identity Patrol out now!
How We Chose the Best Identity Theft Protection
Listing the 10 best identity theft protection companies is no easy task. While a few are obviously great, many companies have at least a few bad things to say about them. We strongly root for the top 3 listed here — LifeLock, IdentityProtect, and Credit Sesame, but there are others that are good too.
We had to assess the identity protection plans based on their core features and the perceived value of them. For an identity theft company to provide a good service, you need to have at least certain base features. Some of these include identity monitoring, alerts, credit card monitoring, and lost wallet protection. Not all of the companies on the top 10 list provided these, but those that had more to offer (without overcharging) got ranked higher.
If you have a personal experience with any of these companies below, please comment and share it with the rest of our readers!
Identity Theft Protection FAQs
If you've been meaning to safeguard your identity, but you're still a little lost … then these frequently asked questions will come in very handy. Again, you're welcome to comment below if there's anything that has yet to be answered here!
Is free identity theft protection really worth it?
If you aren't paying for the protection, you will not have the same level of safety. The free protection plan will only safeguard you from certain identity theft risks. Then you are left with many 'points of failure' exposed. It's best to invest in a premium identity protection plan as it will secure as many weak spots as possible. Yet, even then there are no guarantees — which is why you want to be covered with a 'service guarantee' or 'identity theft insurance' as well.
How do these paid services prevent identity theft?
There is no way to guarantee that your identity will stay safe, just because you use any of these premium protection services. They can only enhance the amount of safeguards you have that work against common identity theft tactics. From there, you can fall back on the service guarantee, insurance, or stolen funds replacement policy to remove liabilities. This is when a paid service comes in handy as it eliminates the need to spend countless hours trying to recover your identity.
What are the most common identity protection features?
When you invest in identity prevention services, there are certain features that you can almost always expect. This includes: identity monitoring alerts
How much does identity monitoring cost?
An identity monitoring plan typically costs between $7.50 and $15 per month. There are some advanced plans that price around $20 monthly instead. If you're looking to get coverage that includes credit monitoring features, then you're looking at the $20 to $30 per month price range. Adding a minor could cost anywhere from nothing to $5.99 a month from most providers.
Should you buy a plan that has credit monitoring?
Identity theft protection plans that include credit monitoring are a great investment. They give you the added security of identity monitoring, which watches for any signs of identity theft. If something is detected, your credit accounts will be protected more closely. Therefore, the two types of monitoring work together to ensure your identity (and financial accounts) stay safe.