Latest Update:    March 10, 2017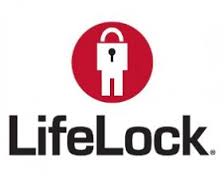 Interested in LifeLock Advantage?
First, let's take a look at whether LifeLock is the right company for you.
LifeLock founded in 2005 and has quickly grown to be one of the leading credit monitoring and identity theft service providers around. The company boasts more than 4 million subscribed users at this time (July 2015) and it's also publicly traded on the New York Stock Exchange.
Over the years, LifeLock have developed many great products within the identity theft protection industry. What makes them stand out the most is the efficient alerts system, which is designed and patented by LifeLock.
One of the biggest products they offer to the masses is the LifeLock Wallet app. This gives limited protection to everyone with a smartphone at no cost. Even better, for just 99 cents, users can pay to see their credit score. This is not needed when you pay for a comprehensive coverage plan, but it's worthwhile for the average Joe who has not yet took the leap.
So, you want the best protection money can buy?
Well, LifeLock Ultimate Plus might have Advantage beat by a margin. But, the features in LifeLock Advantage are sufficient for most users. With Ultimate Plus, you get a few extra identity-related alerts and more intensive credit monitoring features. But, LifeLock Advantage is sufficient for the average Joe and it gives crucial credit monitoring help.
That makes many ask…
What Does LifeLock Advantage Include?
There are many features included in LifeLock Advantage. Everything from LifeLock Standard comes with this plan, which includes the following:
Fast Alerts: LifeLock gives it's subscribers alerts for a wide range of reasons, whether it's because of an identity fraud attempt or a change in your account information. You can find out quickly whenever someone tries to, or gets the information to victimize you.
Lost Wallet Protection: Losing your wallet, or having it stolen, can be a real headache. If this happens to you, LifeLock will work hand-in-hand to resolve this issue. Whether it's canceling a credit card or changing registration information, their experts are available 24/7 to help.
Address Change Verification: A common technique used by identity thieves involves changing your address on an account to steal your mail. This gives them the chance to get eyes on your personal identifying information. It gives them the last pieces of the puzzle, so being able to prevent it is a huge plus.
Black Market Monitoring: When information gets shared on the Internet, the victims are almost never in the know. Black market monitoring means you do not have to worry, and you might just catch a thief before they have the chance to victimize you.
$1 Million Service Guarantee: You do not need to complain too much if a thief finds a way to victimize you. LifeLock has you covered, with their $1 million service guarantee. It's unlikely that you will become the victim of identity theft when using this type of service. However, knowing that you are financially protected in such a case is a great thing.
Disclaimer: "Service Guarantee benefits for State of New York members are provided under a Master Insurance Policy issued by State National Insurance Company. Benefits for all other members are provided under a Master Insurance Policy underwritten by United Specialty Insurance Company. Under the Service Guarantee LifeLock will spend up to $1 million to hire experts to help your recovery. Please see the policy for terms, conditions and exclusions at LifeLock.com/legal."
Besides the fundamental protection features, this package also includes:
Court Records Scanning: You never know how a person will try and steal your identity. If someone was so inclined, they could make you a defendant against a cooperating party. The court case could get rigged, putting you in debt for a case you did not even know existed. But, with court records scanning, now you can find out if anyone tries such a tricky approach.
Data Breach Notifications: Why should you have to wait for a thief to victimize you in order to know they have your information? If your data was used somewhere that a data breach happened, you have the right to know. While identity theft companies tend to ignore this important feature, LifeLock Advantage offers it. This is a HUGE benefit, as data breaches seem to happen all the time and by now, almost every American has had their information taken.
Privacy Monitoring: Now you do not have to worry as much about your information getting shared on the Web. With LifeLock's new privacy monitoring tool, your home address and phone number is kept private from data mining services and online phone directories. For example, this feature would protect your information from getting pulled for a reverse phone number lookup website database.
Credit Monitoring Features in LifeLock Advantage
Here are some credit monitoring features that the Advantage plan gives you …
Annual Credit Report: No more waiting on your annual report to come in the mail. You can access your credit report once a year through the LifeLock website. This gives you insight on all the entries shown on your report. Time it to come half way through the year, and use the free paper report (from AnnualCreditReport.com) for the other half.
Annual Credit Score: Your LifeLock credit score is an accurate data point. It indicates where lenders see you right now, based on your current and past borrowing habits. You want to track the progression of this score, but you do not want to obsess over it. Getting your score once a year is a great way to be able to see how hard work and persistence pays off.
Not good enough? LifeLock Ultimate Plus is always an option – this plan gives you your LifeLock score every month. Plus, it pulls from all three credit bureaus instead of just using one bureau's information for your annual report and score.
All that's great, and it paints a pretty picture, but you have to wonder…
Is LifeLock Advantage Worth It or Not?
To put it simple, LifeLock Advantage is the creme of the crop when it comes to identity theft protection. You get everything you could want in an identity theft service, you just have minimal credit monitoring features. Since it's an extra $10 a month for the all-inclusive package, you may or may not want full credit monitoring services.
Yet, you could rely on LifeLock Advantage and be happy knowing your identity is safe and secure. Plus, you know that you have all the information you need to make sure your credit report and score are always healthy.
So, is LifeLock Advantage worth it or not?
Of course, LifeLock Advantage is a great investment!
Elite Personal Finance suggests that you invest in a plan with both credit monitoring and identity theft protection. You do not want one or the other. Credit monitoring to build credit is useless if your score is destroyed by an identity thief. Meanwhile, identity theft protection is inefficient if it does not pick up on credit-related entry points.
If this is not the right plan for you, LifeLock still offers many other types of protection that work great. All LifeLock reviews indicate that their plans are top quality, with no real performance flaws. Regardless of what level of protection you need, there will be something that's affordable and tailored to meet your needs.
Here's a look at the different plans that LifeLock offers!
Read our Full LifeLock Review.
Other LifeLock plans include:
LifeLock Standard – a basic protection plan that includes all you would need to assume your identity is kept safe from bad actors.
LifeLock Ultimate Plus – a full package deal, including the best credit monitoring and identity theft features money can buy.
LifeLock Junior – a basic add-on that allows you to extent identity theft protection to your children, not bad considering estimates say around 10% of kids become victims.
LifeLock Wallet – a simplified protection plan in the form of an app, which allows you to keep safe and track your credit score through your smartphone.
LifeLock Family – a run-through on the best identity theft prevention features and how you can best sculpt a family-oriented protection plan.
[November 22nd, 2015] New Plan Feature Update: From time-to-time, LifeLock introduces new protective features to their pre-existing plans as a way to further protect their loyal subscribers. The latest example of that is the privacy monitor tool we recently updated about. This feature alone is worth it's weight in gold as it keeps your valuable information out of many online directory databases.