Latest Update:    January 30, 2018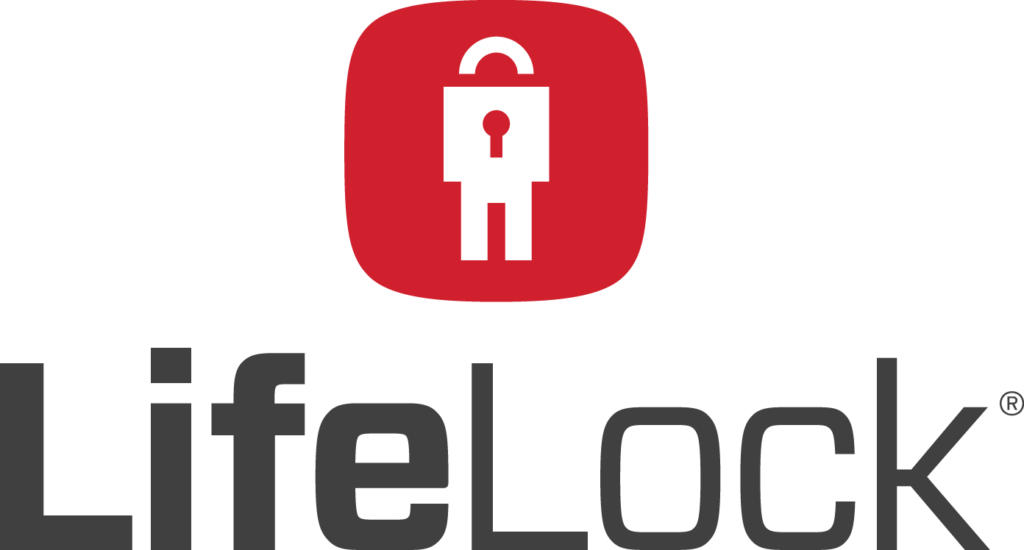 When it comes to identity theft protection, we all hope to scrape by with the bare minimum. If there's a monitoring service that's free, you can bet there will be millions lining up to try it out. And while this is fine in theory, you never want to be the person who could have stayed safe, but did not just to save a few dollars.
Now, LifeLock is one of the top brands running – but, does that mean their minimum protection plan will be enough to keep your identity safe?
Read our in-depth review to find out what this package offers; when you are done reading, it will be easy to decide if this is the right protection plan for you!
What Features Are Included in LifeLock Standard?
LifeLock Standard is your no-frills identity theft protection plan, advertised by LifeLock at $9.99 a month or $109.99 a year. The plan gives you all the features listed below.
One-Bureau Credit Monitoring: LifeLock monitors all key changes to your credit file at one of the leading bureaus. If any fraudulent activity is detected, they will send you an alert.
SSN and Credit Alerts: As with any LifeLock protection plan, the Standard package includes this proprietary alerts system. You will get notified at any point if you become the victim of identity fraud. These alerts can be sent by e-mail, phone, or text.
Dark Web Monitoring: You never know when your personal information will become part of a stolen data dump. LifeLock tracks data posted at more than 10,000 websites that identity thieves visit. If your data gets caught, LifeLock will be able to notify you before a criminal has the chance to destroy your identity.
Lost Wallet Protection: Whether it was lost or stolen, having your wallet in the wrong hands can be a spell for disaster. LifeLock will assist in the cancellation and replacement of all your credit cards, licenses, registrations, and anything else. In the end, there will be no entry point left for even the most creative of thieves.
Address Change Verification: It's common for identity thieves to change your address with the intent of gathering more identity information. No matter which account is touched, LifeLock will notify you and request validation. This means you can find out when a thief tries to divert your mail, instead of after the damage is done.
LifeLock Privacy Monitor Tool: As of 2015, the privacy monitoring tool is out of Beta and an official part of the LifeLock Standard, Advantage, and Ultimate Plus protection plans. This feature helps exclude your personal data from various data mining databases. For instance, it could help keep your phone number and home address out of a reverse lookup service's listing results.
Stolen Funds Reimbursement: As a LifeLock Standard member, you receive $25,000 that will cover the damage if you do end up a victim of identity theft. Not only that, but LifeLock also deploys identity restoration specialists to work side-by-side with you to ensure your credentials are restored as fast as possible.
Coverage for Lawyers and Experts: If identity theft happens to you, you will get all necessary help from lawyers and experts. LifeLock will cover all expenses up to $25,000.
LifeLock Identity Alert System: Incorporating many variables, this feature will determine when it's necessary to notify you about suspicious activities. This will give you the chance to act against potential identity theft before it is too late. You will receive alerts by one of the following: text, phone, or e-mail.
Identity Restoration Support: In case your identity gets compromised, one of LifeLock Identity Restoration Specialists will be there to help you restore it.
Disclaimer: "Service Guarantee benefits for State of New York members are provided under a Master Insurance Policy issued by State National Insurance Company. Benefits for all other members are provided under a Master Insurance Policy underwritten by United Specialty Insurance Company. Under the Service Guarantee LifeLock will spend up to $1 million to hire experts to help your recovery. Please see the policy for terms, conditions and exclusions at https://lifelock.com/legal ."
How Much Does LifeLock Standard Cost?
LifeLock standard prices in at $9.99 a month, which is comparable to the basic coverage plans from other providers.
Further, you can take advantage of the LifeLock Junior add-on offer. This costs just $5.99 a month, while Identity Guard's Kid Sure runs $9.99 a month. When combining the two, not only do you get greater support from LifeLock, but you also save $4 a month.
Is LifeLock Legit?
You might be wondering, "Is LifeLock legit?" The answer is: Yes! Lifelock is legit. But for every identity theft protection company you have to understand one thing. They can not prevent identity theft in full.
In short, LifeLock is legit but you cannot assume it guarantees you 100% protection from an identity theft attack. That's why even the biggest and greatest identity theft protection companies offer something in the way of insurance. Lifelock Standard Offers up to $25,000 Stolen Funds Reimbursement (Up to $25,000 Stolen Funds Reimbursement; Up to $25,000 Personal Expense Compensation ;Up to $1 Million Coverage for Lawyers and Experts) .
Here's What LifeLock Reviews Say!
The best way to tell if a protection service is worth it is by looking at what others have experienced. There are many past and present LifeLock users that have posted LifeLock reviews on the Internet. You do not have to worry so much about shill reviews, as these are large-scale corporations that do not forge testimonials.
For the most part, people love LifeLock's Standard plan. It serves as a great entry point for anyone interested in protecting their identity. It's especially beneficial for those that do not have a credit report to focus on yet. If you just want to safeguard yourself from identity theft, you can bet on LifeLock's Standard protection plan to keep you safe.
That said, some ex-subscribers made the switch to different LifeLock plans to further protect their identities. While LifeLock Standard offers ample identity theft protection, there is nothing in the way of credit monitoring. Since many identity crimes start with stolen credit information, this is not a security loophole you want to leave open. Instead, you could use LifeLock Ultimate Plus to ensure your identity stays safe from all types of attacks.
Compare LifeLock to Other ID Theft Companies
LifeLock matches up strongly against every other identity theft protection service around. In fact, we even ranked LifeLock as being the best credit monitoring service too which goes to show how effective the company is at protection your information.
With that said, it's important to give each ID theft company a fair shake before deciding that LifeLock is the best option. So lets compare LifeLock to a few of its competitors!
LifeLock Standard vs. Identity Guard Essentials. The other titan in the identity theft industry is Identity Guard, a company that is just about as well-known as LifeLock. They also have a basic protection plan called Identity Guard Essentials. It runs $9.99 a month which is the same price as LifeLock standard.
LifeLock Standard vs. IdentityProtect Standard. There are many more features offered with LifeLock Standard when compared to Identity Guard Essentials. This list doesn't do enough to show that. For instance, the LifeLock Identity Alert System will send you alerts for many different fishy circumstances while there are just a few types of alerts offered in the Essentials plan.
IdentityProtect offers a basic identity theft package that's similar to LifeLock (and it even has the same name), it's called IdentityProtect Standard. It costs $9.16 a month which makes it a little cheaper, but their family add-on option is what makes this company great. If you prefer, you can get their comprehensive coverage which competes with LifeLock Ultimate Plus. The two are priced roughly the same but the IdentityProtect plan covers your spouse and children also. You can read our review here to learn more.
But if you're just looking at LifeLock and IdentityProtect Standard plans it is clear LifeLock is still King!
The biggest reason for this is because CSID protection (currently) is inferior to LifeLock protection. Their systems, methods of alerts, and levels of coverage cannot compare. The best of the best is LifeLock and it will stay that way, at least for a while, but it can get costly if you have a whole house to protect.
Conclusion: Should You Subscribe to LifeLock Standard?
If you are shopping on a tight budget, and you just want identity theft protection, then the LifeLock Standard plan is 'adequate' for your needs. But, it's recommended that most individuals take the time to consider the benefits of both credit monitoring and identity theft protection. The two go hand-in-hand, and for the most part, you will be better off investing in comprehensive coverage.
Not sure if LifeLock's Standard plan is appropriate for you?
Read our Full Lifelock Review now!
Other LifeLock plans include:
LifeLock Advantage – a basic protection plan that includes everything from LifeLock Standard, plus more identity prevention theft features and credit monitoring help.
LifeLock Ultimate Plus – a full package deal, including the best credit monitoring and identity theft features money can buy.
LifeLock Junior – a basic add-on that allows you to extent identity theft protection to your children, not bad considering estimates say around 10% of kids become victims.
LifeLock Wallet – a simplified protection plan in the form of an app, which allows you to keep safe and track your credit score through your smartphone.
LifeLock Family – a run-through on the best identity theft prevention features and how you can best sculpt a family-oriented protection plan.