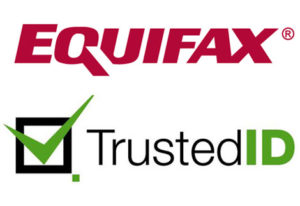 If you are looking for identity theft protection for you, your family, or your business, TrustedID might be the right choice for you.
You may have been introduced to TrustedID through an offer from Dell or Suze Orman.
TrustedID offers many different products for protection against identity theft, including credit monitoring, family protection and more.
What is TrustedID?
TrustedID was founded in 2004 by people who had their identities stolen in the past. Their first offer allowed people to 'freeze' their credit reports in case of an emergency.
They soon added identity theft protection packages that included fraud alerts and monitoring the black market, in case someone's identity was being sold on the Internet.
One of their most unique offers, the Identity Threat Score, uses a complex algorithm to determine how much of a risk you are at for losing your identity to thieves online. It is based on how much information you give away on the Internet and can be very helpful if you are trying to determine how much risk you are putting yourself at.
TrustedID recently won an award for having "Best-in-Class" identity theft protection.
TrustedID is now owned by Equifax, having been acquired in 2013. TrustedID is currently headquartered in Palo Alto, California.
TrustedID's Offerings
TrustedID currently sells a packages called IDEssentials, which includes the following:
Credit Monitoring for All Three Bureaus (Equifax, TransUnion, Experian) – You can see changes to your credit score. This allows for the detection of possible identity fraud.
Three-Bureau Credit Report and Score – You can have easy access to your credit score, in addition to the free credit report provided annually by law.
Identity Threat Score – You're given a numerical score of how much risk you are at for identity theft. This is based on how much personal information you put out there online and can help show you whether or not you should change your Internet habits.
Family Protection Upgrade – Your spouse and children can also be at risk for identity theft, so TrustedID adds family protection in with the IDEssentials plan for a small additional charge.
Fraud Alerts – This helps protect your credit by making lenders use identity verification in order to go forward on a new request.
$1 Million Insurance Against Identity Theft to cover out-of-pocket costs associated with identity theft (underwritten by AIG)
Access to TrustedID Protection Specialists: TrustedID has a support line that you can call in case you ever feel like your identity has been stolen. This should be used in case of possible fraud.
They also have business identity theft protection plans, which mainly deal with data breach protection (in case any sensitive information is stolen from a company's database).
TrustedID offers a FREE trial which you can sign up for here!
TrustedID Complaints and Reviews from Consumer Reports
TrustedID has a A rating with the Better Business Bureau (BBB) with no complaints on their site. However, people have spoken up about them on other sites, saying how their contracts can say something slightly different than what is promised on their website.
Another thing that people have complained about is how you need to pay for 90 days up front after the free trial. This happens automatically. Be aware of this when you sign up for a free trial!
People have also complained about the 1-Year FREE offers from Dell, Suze Orman and others. When people signed up for these offers, they would enter their credit card information and then be billed the following year immediately, for another year of service. You can avoid this by calling the company and having them turn off auto-renew.
Some have noted that the company bills people incorrectly and they end up having to call customer service to have it fixed.
Others have noted poor customer service, such as problems verifying that the person calling is who they say they are.
Also, please keep in mind that the Equifax scores they give are not necessarily the same ones that are used by creditors to judge your creditworthiness. They are given to you for your own educational purposes only and should not be used to judge whether or not you can qualify for debt.
TrustedID vs Lifelock
Lifelock is the #1 brand in consumer identity theft protection. To see our Lifelock review, click here.
Lifelock and TrustedID have a lot in common. Here is what they both have to share:
$1 Million Identity Theft Insurance. Both Lifelock and TrustedID will cover up to $1 million in out of pocket costs due to identity theft or fraud.
Fraud Alerts: Both of them will alert you if there is any strange activity on your credit report. They also provide identity verification in case someone decides to take out a loan or credit card in your name.
Black Market Surveillance: Both will survey the online black market for your name and will alert you if your name pops up on any black market sites on a regular basis. This makes sure that people aren't selling your identity for nefarious purposes.
However, there are some services that TrustedID offers that Lifelock does not, for example …
Identity Threat Score: TrustedID will figure out how much information you let out on the Internet and judge how big of a risk you are at to having your identity stolen.
Facebook Privacy Monitoring: TrustedID will track your Facebook and make sure your privacy settings aren't at risk.
Junk Mail Reduction: You will be removed from mailing lists and pre-approved credit card lists thanks to TrustedID's junk reduction services.
Spousal Support: TrustedID will not only support your children but will also cover your spouse under their $20/mo family plan.
Some services that Lifelock offers that TrustedID doesn't offer are:
Sex Offender List Checks: Lifelock will make sure that nobody is using your name on the sex offender registries in any state, so that you do not have your life ruined by criminals.
Bank Account Alerts: Lifelock will check to make sure your bank account isn't taken over, and in the event that it is, Lifelock will alert you immediately to make sure something is done.
TrustedID's individual plan is $10/month and their family plan is $20/month, when billed annually.
Lifelock's plans range from $10/month to $30/month. You can add a child for $6 extra per month.
TrustedID for Families
TrustedID has the best, most comprehensive deal for family plans out there. They offer all of the benefits that the individual plan has, and include it for not only your children, but your spouse, your parents, and any other family members living in your household.
And it is only $20/month.
This is the cheapest family identity theft plan out there and covers more family members than any other family plan.
This only counts for family members living in your household, though.
The Family plan allows for ALL of the protections that the Individual plan does, but includes your family members in it as well.
This means that if your son or daughter's identity is found on the Internet black market, we will be able to find it.
This also means that if your spouse wants to know how at risk she is for losing her identity online, she can check her Identity Threat score.
If you have elderly parents living with you, you can check to see if anyone is claiming Social Security benefits in their name, even if they have not yet applied to collect Social Security.
Should I Get TrustedID or Lifelock?
If you want to spend the least amount of money, Lifelock is for you. It offers many services for $10/month and allows for 24/7 support.
If you want to protect your family for only an extra $10 more per month, then TrustedID is for you.
However, read the consumer reports and read our review of Lifelock on our site, as well!