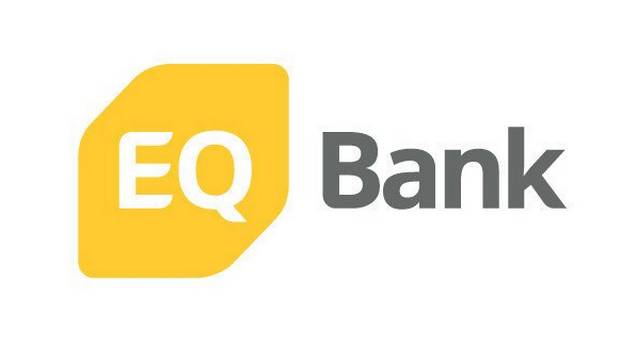 Online only banks offering high interest savings accounts are becoming very popular.  There is even a group of people called "ratechasers" that move funds from account to account, always looking for a slightly higher yield.  The introduction of Equitable Bank's high yield savings account is an exciting new account for "ratechasers" and average "savers" alike.  They launched in January of 2016, available only in Canada (with the exclusion of Quebec) and were offering rates of 3% on these savings accounts.  They expected to see 10,000 signups in the first year, but saw over 17,000 in the first six weeks.
This account is called the Savings Plus Account and it is an easy sell for most people.  If you are looking for a high yield savings account to place funds in and watch them grow, then this account may be for you.
Who is Equitable Bank Canada?
Equitable Bank is a Canadian bank that has been around for over 40 years.  They are the ninth largest independent bank in Canada.  Equitable Bank currently has more than 500 employees and was awarded the title of "one of Canada's best employers" for 2016 by Aon.
Equitable Bank (also known as EQ Bank) is a digital-only bank.  This means that they have no physical branches for customers to walk into.  They allow only for online banking through their website, over the phone and via mobile apps.
Pros of using this bank for savings:
2% interest rate on your balance
No minimum balance
No monthly fees
Unlimited transactions which includes

Deposits
Fund transfers
Bill pay

24/7 customer service
5 free Interac transfers monthly
Cons of using this bank for savings:
No debit card
No ATM cash access
No joint accounts
Not available to residents of Quebec
Why No Debit Card?
Who would want to bank without instant access to their cash?  How can you use your funds if you do not have a debit card?  The answer to this is that EQ Bank does not want you to have instant access to your funds.  Their goal as a bank is to help people like you save more money and prepare for your financial future.  In order to do this, you need to set savings goals, move funds into savings accounts and then not touch them for long periods of time.
By not allowing you instant access to your funds when you may be out binge-shopping, you cannot make rash decisions and tap into your savings when you shouldn't.  In order to make a purchase, you would have to transfer the funds to another account and wait a couple of days or do an Interac transfer.
By adding these necessary steps, it makes it more difficult for you to make poor spending decisions.  These accounts are really designed to be complementary accounts to your existing accounts and are not intended to replace them.
The best use of a high yield savings account is to set up automatic fund transfers every month, and then never touch the money again.  This way, your savings are growing and not being diminished by careless spending.
The Branchless Model
What does it mean to be a branchless bank?  EQ Bank has no physical locations for you to walk into.  They are an online-only bank that is powered solely by their website and mobile app.  Their intention is to make banking more convenient and cheaper at the same time.  The catch-phrase they use on their website is:
'DON'T LOOK FOR A BRANCH, LOOK IN YOUR POCKET'
How Can They Offer Such High Rates?
Equitable Bank holds many higher interest mortgage loans, the average rate of which is just over four percent.  This gives them a small margin to work with.  Also, EQ Bank has lower costs than many other banks because they don't have expensive buildings and storefronts.  They keep their operating expenses significantly down by existing only online.  They are banking on these two factors allowing them to offer these high interest savings accounts.
Comparison of Bank Rates
The top high-interest savings bank offers are:
EQ Bank – 2%
Alterna Bank – 1.95%
Luminus Financial – 1.75%
Oaken Financial – 1.75%
Outlook Financial – 1.7%
Achieva Financial – 1.7%
Steinbach Credit Union – 1.6%
Scotiabank – 1.5%
Meridian Credit Union – 1.5%
BMO Bank of Montreal – 1.25%
Canadian Western Bank – 1%
Tangerine – 0.8%
PC Financial – 0.8%
ATB Financial – 0.7%
TD Canada Trust – 0.55%
RBC Royal Bank – 0.55%
CIBC – 0.55%
Complaints About EQ Bank
When they first launched the new high yield account, they were inundated with applications and could not meet the demand.  During the first few months, there were many complaints raised.  These complaints included:
Slow response rate to signup application – many waited weeks after signing up without hearing anything from EQ
No response to customer service emails
No answer to customer service calls or long wait times on hold
From what we have read, the company was not expecting the overwhelming amount of applications that they received upon the initial launch of this product.  They had over 17,000 signups in the first two months.
Andrew Moor, CEO of EQ Bank stated that he was surprised by how many people were so willing to embrace EQ without having ever heard of them before.
So clearly, they were just unable to keep up with the demand.  Fortunately, they took the following steps to ensure customer satisfaction:
EQ Bank hired more customer service staff
They limited the number of daily signups and created a sort of wait-list
The Savings Plus Account Signup Process
The Savings Plus Account signup process claims to take only 5 minutes.  Here are some of the requirements you need to sign up:
You must be 19 years of age or older
You must be a Canadian resident
You must have a personal cheque ready to send in as a deposit
You must have your Social Insurance Number
You must reside outside of Quebec – this is the only province that EQ does not operate in
Funding your savings account:
For the initial funding of your account, you must send in a cheque from your primary banking institution, which will actually serve two purposes:
Your account will be funded based on this deposit
The link between your two banks will be created based on this deposit, which will allow for bank transfers to and from EQ Bank at any time
It Seems Too Good to be True – Is It?
Overall, the Savings Plus Account from Equitable Bank is a great high interest savings account and it is not too good to be true.  It more than competes with all of the biggest players in this space, and serves its purpose very well.
There truly are no fees:
Deposits including mobile cheque deposits – FREE
Electronic funds transfer – FREE
Interac e-Transfers – 5 FREE monthly, and $1.50 each additional
Bill payments – FREE
Receiving Interac e-Transfers – FREE
Set and track savings goals – FREE
Opening or closing account – FREE
Transaction history inquiry – FREE
Non-sufficient funds fees for returned items – FREE
Assisted service transactions – FREE
Cancelling transactions – FREE
Dormant account notice – FREE
Unclaimed balance for ten years – FREE
There are a few limitations to be aware of, including:
Cheque deposit limits of $25,000 per cheque
Bill pay limits of $5,000 per bill
Interac e-Transfer daily maximum of $2,500
Interac e-Transfer weekly maximum of $10,000
Interac e-Transfer monthly maximum of $20,000
EFT limit of $30,000 outbound and $100,000 inbound
Insurance limit of only $500,000 per customer (also keep in mind that this includes your mortgage if you have a mortgage loan with EQ Bank as well)
No debit cards or cheques
Interest is calculated daily based on the total closing balance and paid out monthly based on these calculations.
If any fees are going to be introduced, EQ Bank promises to send out an electronic notice to customers at least 60 days prior to the change coming into effect.  These notifications would come in writing via the secure message center in the website or mobile app.
If none of these are deal-breakers, then this is a great option for you!  If your intention is to park some cash in order to generate interest and not much else, then this savings account is a great fit.
We recommend that you decide what amount of cash you can dedicate to your long-term savings goals and consider investing it in this EQ Bank account.  This should be money that you do not need anytime soon and that is strictly in this account to meet your savings goals.  Be realistic, and understand that it may take some time to open your account and get the funds in place.