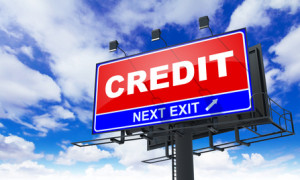 Bad credit reports comes with nightmares that nobody admires. If you choose to stick your head in sand and ignore your wake up call, it is totally fine and if you choose to overcome your fears and reclaim your credit standing, congratulations and here are a few tips for you.
I would say start with checking your credit standing but since you are reading this article, I am sure you´ve done your homework and assessed it and the results are not that amusing. So, let's get to business
Step One: Request reports from several credit bureaus & companies
If you are in the United States, the Fair and Accurate Credit Transactions Act (FACTA) entitles you to a free credit report from leading credit bureaus in the country. It is also worthwhile to pick copies from the credit reporting companies. This is important because you do not know what has been submitted out there.
The basis of collecting reports from several companies is to have the different versions of the story.
Step Two: Carefully analyze your reports
Keep in mind that credit reports are not auto generated but are written and submitted by humans. This should give you the benefit of doubt that whatever is in that report is true or completely accurate.
Carefully go through your credit reports to make sure that the information in it is accurate and up to date. You should check out for address, types of accounts whether revolving, installment or join, collections, financial obligations records, consumer statements and credit inquiries.
These are the areas you should pay close attention too when examining your credit reports. It is often advisable that you audit your own credit report but I understand this can be boring to some people so if you feel you will not be able to read your credit reports to the end, I suggest you find somebody who can demystify the info into notable points you can easily suggest. Either way, ensure you are familiar with the content of your report.
Review your payments
Payments cover a larger percentage of your credit report since credit is all about borrowing and paying and since you only borrow for limited number of times, only repaying your debt remains to be everybody´s interest.
If there are missing payments, make sure to lodge a complaint with your credit company since a single missing payment can cause serious setback on your credit score.
However, be sure to talk to your lender before throwing turn trams. Sometimes the report must have just been hurried off or you may have made a payment too soon and you expect it to reflect on your report.
 Depth of credit
This is the length of time you´ve been using credit.
Older credit accounts are helpful when arguing your case out to correct your credit especially if it the older account was good or excellent.
You should carefully review your old credit account before closing it because it is your biggest bargaining chip
Recent credit accounts
New credit accounts are considered risk and they can lower your credit score in the first place. However, the consistent payment in the accounts will indicate responsibility and build your creditors confidence
Ensure that your recent credit accounts appear on your report- Although they may bear some degree of negative impact, the ultimate goal is to fix your credit and it will help a great deal.
Amount of Credit
It is hard for a credit company to post an inaccurate credit amount on your report. However, for revolving credits accounts, the amount carried forward may be inaccurate especially if you make irregular payments.
Step Three: Dispute all conflicting data
After carefully auditing your reports and noted down all conflicting data, it is time to lodge complains, the idea that complains may hurt your credit score is a misconception. Companies against any items of your credit report are never score and there is no way it will impact your score. If there is anything that will impact your credit score is failing to complain.
There are a number of ways to file complaints regarding your credit reports. One, you can call the number listed on your credit report and file your complain and two, you can file your complain online by visiting credit bureaus website.
It is not necessary to file complains with all credit bureaus as only one is enough. The credit reference bureau will forward your complain to your credit company and they will be required to reply within 30 days of the complaint. If they respond with corrections, the credit company is required to post the corrections to all bureaus they submitted the inaccurate report.
If you and your credit provider cannot resolve a dispute say have failed to reconcile a missing payment, you are allowed to attach a statement against the item on your report. For example, you may indicate ´I never missed any payment with company X´. This statement will be available for 2 years and is accessible to anybody who accessed your credit report-
Reference bureaus allow 30 days for credit companies to respond to complaints. If after 30 days not response id heard from your provider, the reference bureau will delete the inaccurate record and inform you and other bureaus. If after the correction you still feel some information is missing or inaccurate, you may have to visit your credit company in person and settle the deal personally.
For late payments, you may consider visiting your credit provider and explain yourself. These guys are humans like you and me and will consider going easy on you if you take the initiative to explain why you missed a payment or submitted your payment late.
Step Four: New report
Be sure to wait for 2 to 3 weeks before requesting for a new credit report after the corrections have been posted. In other cases, credit companies will acknowledge that the data is accurate but request more time to fix the discrepancy.
Purchasing credit score is also another option of seeing that your credit score improves. I hope these four steps to improving your credit score works with you. Remember, the best way to correct bad credit is avoiding one in the first place.