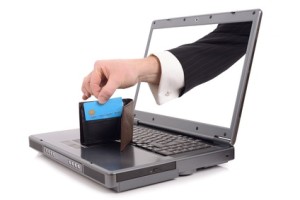 It's that time of year when college students are packing up and heading back for a year's study. First year students are given many different warnings from their parents and well-meaning friends. They are told to focus on their studies and not to get carried away with the variety of extra-curricular activities. Most of the time experience offers sound advice, but there might be some reasons for college students to purposefully take advantage of solid credit card offers. While there are dangers for anyone who mishandles credit cards, college students may find that there are some pretty impressive benefits for those who use credit cards appropriately.
Three Major Benefits College Students may get from Credit Cards
When handled appropriately, credit cards can be beneficial for college students. There are three basic, but major, benefits associated with obtaining and using a credit card during your college years.
Establish a Solid Credit Report and History
Student loans may help establish some credit and have a positive impact on your credit score. However, this is not going to do you any good until after you have graduated from school and started paying them back. FICO has some interesting criteria for determining your credit score and one of those is diversity of credit sources along with responsible use of credit cards. One way to improve your credit score is consistently making payments on time. Credit cards can also help students who do not obtain school loans prove they are responsible financially. It establishes a good credit history which can help obtain their own house or apartment later on.
First Credit Cars can be a Financial Teaching Tool
Parents can sit down with students to go over monthly statements to assist them in monitoring their spending. As time goes on and the student becomes more responsible and comfortable parents can back off and allow students to manage more of their finances. There are three tings students are going to learn about financial concepts from
Credit Cards are safer for Online Purchases than Debit Cards
Very few students buy textbooks at the campus store these days, most of them are purchased online. Making online purchases with a debit card can make you financially vulnerable. There are more protective measures on credit cards than on bank accounts and most credit card companies do not hold card holders liable if there are any fraudulent charges made on the card. Using a credit card is much safer for most purchases and users do not put their bank account in danger.
Common Mistakes College Students make With Credit Cards
Even though we have established that learning how to manage a credit card can be beneficial for college students, there are some common pitfalls that need to be avoided. For students who are not conscientious in the way they handle credit cards, there are some serious problems that can occur.
Overspending
It can be so difficult to forget that you are actually going into debt when you use a credit card. It's simple to swipe the card and head to the next store. However, even the smallest purchases can soon add up to a large amount of debt and you spend lots more than you had planned. Going over the limit set on a card can be expensive and having the card maxed out will do you no good.
Spending simply to earn the "Rewards"
It can be extremely useful to use a credit card that offers rewards in exchange. Rewards may include cash back, merchandise or travel. Even though this is really beneficial, unnecessary spending can cost you a lot more than the rewards you get in return.
Just Making the Minimum Payment
When you allow your credit card balance to go over into the next month, you'll be charged interest and you'll be required to make a minimum payment. This is determined by the credit card company and terms you agreed to when you signed up. If you only make the minimum payment you'll accrue interest and it will cost you a lot more over time.
Cash Advance and Similar Features
You usually have the option of receiving cash back when making a purchase as a store. The interest rates on these types of transactions are usually astronomical. It can be easy to get the cash in hand without realizing how much it is costing you in the long run.
Tips for College Students and Credit Cards
There are several things you can do to ensure you have the best credit card experience possible. You want to reap the benefits of having one and not fall in one of the pitfalls so many have found themselves in. Here are some tips to observe:
Choose your card carefully.
Use secured credit cards.
Make certain you fully understand the terms of the credit card.
Check about what fees are associated with the credit card account.
If the card comes with rewards make certain you know how they work.
Which Credit Cards are Best for College Students?
When they are used responsibly, credit cards can be a valuable tool for a college student. All credit cards are not created equal however and sadly, some companies design cards to take advantage of college students in particular. After looking through numerous options, we narrowed it down to three of the best credit cards for college students. Here are our top 3 choices:
Discover it ®for Students – Good Grades Rewards – This credit card by Discover is designed specifically for use by college students. It offers 5% back on lots of purchasing categories, up to $1500 spent in a quarter, and 1% back on everything else (unlimited). Some of the most notable features that are beneficial for students include no penalty interest rates and they waive the fee for the first late payment. If you travel, there are no fees for foreign transactions.
There is a 0% interest rate on purchases made in the first 6 months, and then a variable interest rate of 12.99 to 21.99%. New members earn double the cash back rewards in the first year and you get $20 cash back every school year your GPA is at least 3.0.
Citi Thankyou® Preferred Card for College Students – This card designed for college students offers 20,000 bonus points. It also offers twice the points for entertainment and dining purchases and a ThankYou point for other purchases. New sign-ups get 2500 bonus points after spending $500 in the first three months after the card is activated. The first 7 months offer an introductory 0% APR and then will go to 13.99 to 23.99% variable APR after that. There is also no annual fee for this card.
The Citi ThankYou Card is equipped with chip technology which increases its security and allows it to be used globally. If your card is stolen or fraudulently used you will not be liable.
Journey Student Rewards from Capital One ® – This is the only card Capital One has that is designed specifically for students. There is not an annual fee, and rewards have no expiry. Students get 1% cash back on every purchase and an additional 0.25% back for making monthly payments on time. For those who handle the card responsibly, this is a total of 1% earned back.
There is not a limit set for earning cash back and it can be redeemed at any time. Students can also set it up so that the card redeems automatically. After you make 5 straight monthly payments on time, you can get a higher credit line. You can also get a free credit report so you can watch your credit score closely.