Latest Update:    January 30, 2018
Identity Guard and LifeLock are effective identity theft protection services. The two also price out around the same. You can expect to pay around $10 a month for identity theft protection. If you want credit monitoring services, too, then it will get closer to $20 a month. You can pay up to $30 a month for a more comprehensive package. This could gain you access to greater coverage, more alerts, and other credit monitoring tools.
With that said, these are two of the best in the business. The prices are close to the same, so it's a matter of deciding which offers better features.
What Does Identity Guard Offer?
Identity Guard established itself back in 1996, making it 9 years older than LifeLock. More than 38 million people have turned to Identity Guard for identity protection. With an A+ BBB rating, and a huge record of previous users, trust is no issue here. Plus, every Identity Guard plan comes with $1 million in identity theft insurance!
Identity Guard has three main plans:  Essentials, Total Protection and Platinum.
Identity Guard Total Protection gives you basic identity theft protection. This means you get stolen wallet coverage, online black market monitoring, social security number tracking, and victim assistance. You also get verification alerts, and notifications of any account takeover attempts. When comparing to LifeLock's basic protection, all you miss is coverage against address changes. But, you can lower your pre-approved credit card offers this way.
Identity Guard Essentials gives you identity theft and credit monitoring services bundled together. This gives you all the features from Essentials, and you gain access to many different credit monitoring tools. You also get credit reports and scores from all three credit bureaus. This is better than LifeLock's entry level "Advantage" plan, which just takes from one bureau. Even better, instead of getting a report and score once a year, you get them every three months.
Identity Guard Total Protection gives you everything from the Total Protection plan, then adds even more. The best thing about this service is that you get your credit report and score every single month, instead of every three months or once a year. Aside from that, you gain access to more credit monitoring softwares and tools. The only real downfall is that you cannot get 24/7 phone support, which is an option in LifeLock's "Ultimate Plus" plan.
Identity Guard Platinum gives you everything found in Total Protection, and then a little bit more. The biggest plus about this plan is that you get monthly credit reports and scores. However, this might be a little over-the-top for some and paying extra to get it is only recommended if you see value in these high-frequency inquiries.
What Does LifeLock Offer?
LifeLock has three main plans: Standard, Advantage, and Ultimate Plus.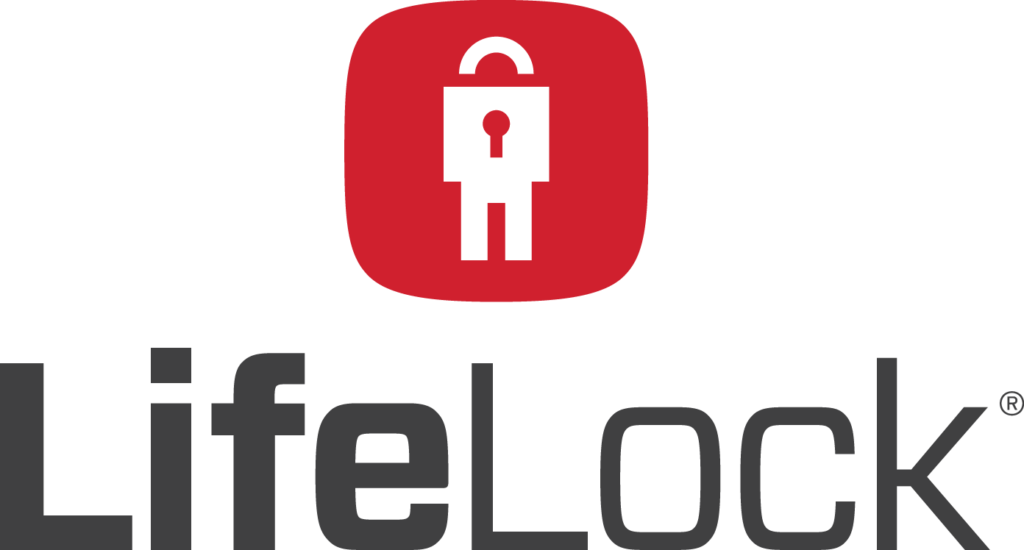 Since establishing in 2005, LifeLock has amassed over 4 million users. LifeLock is recognized as one of the two top players in the industry. Their plans are a bit different than what Identity Guard has to offer, but they are just as good, if not better!
LifeLock Standard is a barebones identity theft protection service. It covers you against lost and stolen wallets, social security number abuse, and sudden address changes. Your information gets monitored on the Internet's black markets. You also get privacy against many pre-approved credit card offers. Plus, the plan is backed by a *$1 million service guarantee.
LifeLock Advantage gives you both identity theft and credit monitoring services. With this plan, you get your credit report and score once a year from one bureau. The alternative from Identity Guard gives you reports and scores from all three bureaus, four times a year. But, the added benefits of data breach alerts and debit and credit account warnings make up for it.
LifeLock Ultimate Plus lets you have everything Advantage offers, plus you get monthly score updates and annual credit reports from all three bureaus. You also get a greater level of account alerts, coverage reaches to your family, and they help you get taken off mailing lists. There are too many features to list, and the 24/7 phone support is the icing on the cake!
Do Your Kids Need Identity Theft Protection?
Both Identity Guard and LifeLock offer identity theft protection plans for children. They run between $5 and $10 a month. Identity Guard lets you buy it individually, at a higher cost, while LifeLock insists it's just available as a plan add-on.
Identity Guard for Kids contains many features that help you protect your identity. This includes a footprint report, public record, SSN, and registered bank account monitoring, and many monitoring alerts. Plus, you get customer service help, and personal recovery assistance.
LifeLock Junior only offers Social Security Number monitoring, monitoring alerts, personal recovery assistance, customer service help, and file sharing network protection. Children are often targeted by identity thieves, as it is easy to open fake accounts in their name.
As many parents do not think about protecting their children's identity, they are easy victims. As a parent, it's your responsibility to keep your kid's identity safe. A protection service like these two is of great help, but it is only half the battle. Make sure to keep any data or documents on your kids safe and secure in your home. And, avoid of discarding any confidential information without first shredding it.
Is Identity Theft Protection Really Necessary?
Having your identity stolen can cost you hundreds of hours, and thousands of dollars. But, the chance of it happening might not be as high as these companies lead you to believe. People estimate that around 15 million Americans get victimized each year.
That's still a pretty alarming rate, even if most did not have their entire identity re-used.
Identity theft protection services make it easy to keep an eye on your name. You get to see what it's tied to, and what it ties to, as it happens. This makes it easy to catch any problem as it surfaces. For example, you can get a text notification with ease as soon as someone tries to open a new bank account in your name.
The credit monitoring services just add to the game. They make it possible for you to have all the information you need to keep your credit in good shape. The possibility of monthly credit reports and scores is more than incredible. Every single month, you get to know the extent of any progress you make towards bettering your credit.
Plus, you get to find out about ways you can better improve your credit score, and there are countless alerts that can come in handy. But, that does not mean Identity Guard and LifeLock are prime credit monitoring services. If you are more focused on your credit, then a specialized monitoring service is ideal.
Do You Want a Service Guarantee or Insurance?
One of the few big differences between Identity Guard and LifeLock is the types of financial coverage they offer.
With Identity Guard, you get $1 million in identity theft insurance. This means they will cover up to one million dollars worth of identity restoration costs on your behalf. Some potential expenses they might cover include lost wages, phone bills, and transportation. However, you need to have exceptional proof that you were victimized and that you faced financial losses.
With LifeLock, you get a *$1 million service guarantee that pays out towards the costs of restoring your identity. This makes the LifeLock guarantee a bit more attractive, as there is no extra hoop you have to jump through.
Disclaimer: "Service Guarantee benefits for State of New York members are provided under a Master Insurance Policy issued by State National Insurance Company. Benefits for all other members are provided under a Master Insurance Policy underwritten by United Specialty Insurance Company. Under the Service Guarantee LifeLock will spend up to $1 million to hire experts to help your recovery. Please see the policy for terms, conditions and exclusions at https://lifelock.com/legal ."
The Bottom Line – Which Is Better?
Identity Guard and LifeLock are the two best identity theft protection companies in the business. They both offer excellent protection services, but in the end LifeLock has been known to be the better of the two.