Latest Update:    October 30, 2017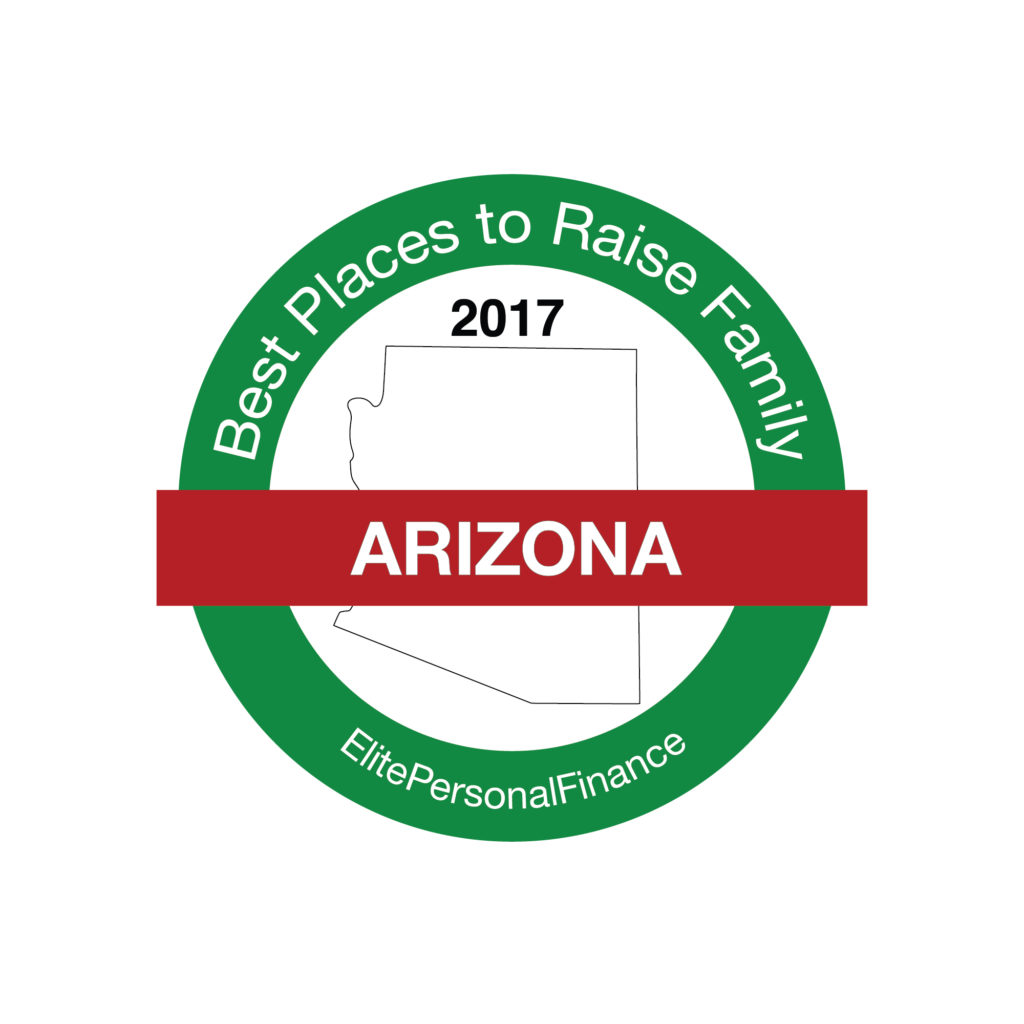 [toc]
Arizona is located in the southwestern part of the United States. It was the last of the contiguous states admitted into the Union. With a population of almost 7 million, it is the 14th most populous state.
The climate in Arizona varies in different parts – in the southern part, summers are hot and winters are mild, whereas Northern Arizona has a much more moderate climate, and in the winter there is even snow in some areas.
The same goes for landscape: in the South, there are desert areas. with cacti and sand, while in the North you can see mountain ranges, forests, ski resorts, and of course, canyons like the famous Grand Canyon.
All in all, you and your family will love Arizona because of many great things it has to offer in each of its parts and during each season of the year.
Ranking Criteria
ElitePersonalFinance extracted data from the most accurate and latest sources, such as FBI 2016 Crime Report, to determine crime rates. Additional considered criteria include education, cultural scene and recreational areas.
Best Places to Raise a Family in Arizona

Buckeye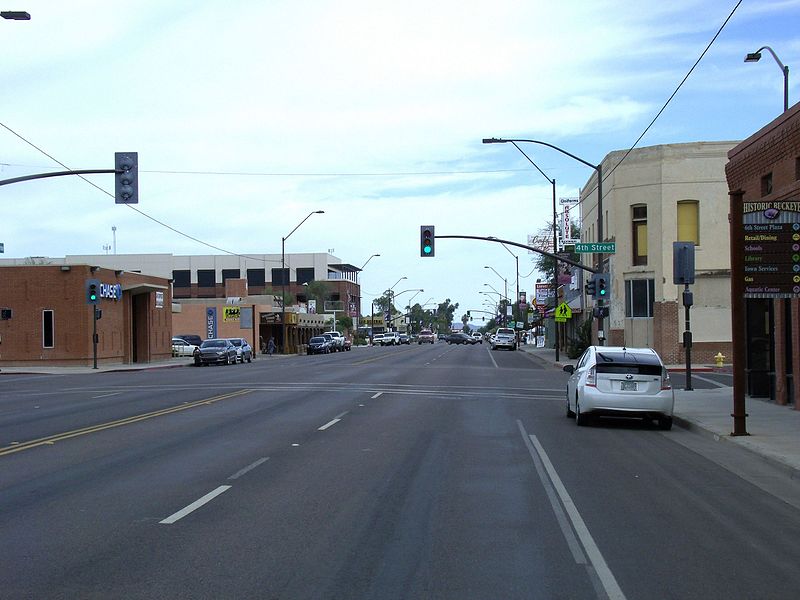 Congratulations, Buckeye! As one of the best places to raise a family in the entire US, it is only natural that Buckeye is at the top of this list. The fact that it is located in Maricopa County, only about 30 miles away from Phoenix enables you to get to Phoenix in a blink of an eye by driving on Arizona's highways. Buckeye is one of the suburbs in the Phoenix metropolitan area. The population of Buckeye increased 10 times over the past sixteen years, from approximately 6,500 in 2000 to 66,629 residents, which is last year's estimate. This by itself is an amazing fact, and it shows how attractive and safe this place is.
The climate in Buckeye is hot and dry. However, when you get used to it, and this will happen fast, you will find yourself enjoying the all-year-long sunshine. All around the town you can find recreational areas. Buckeye Hills Recreation Area and Skyline Regional Park offer great space for hiking, equestrian sports, mountain biking, picnic and camping.
Gilbert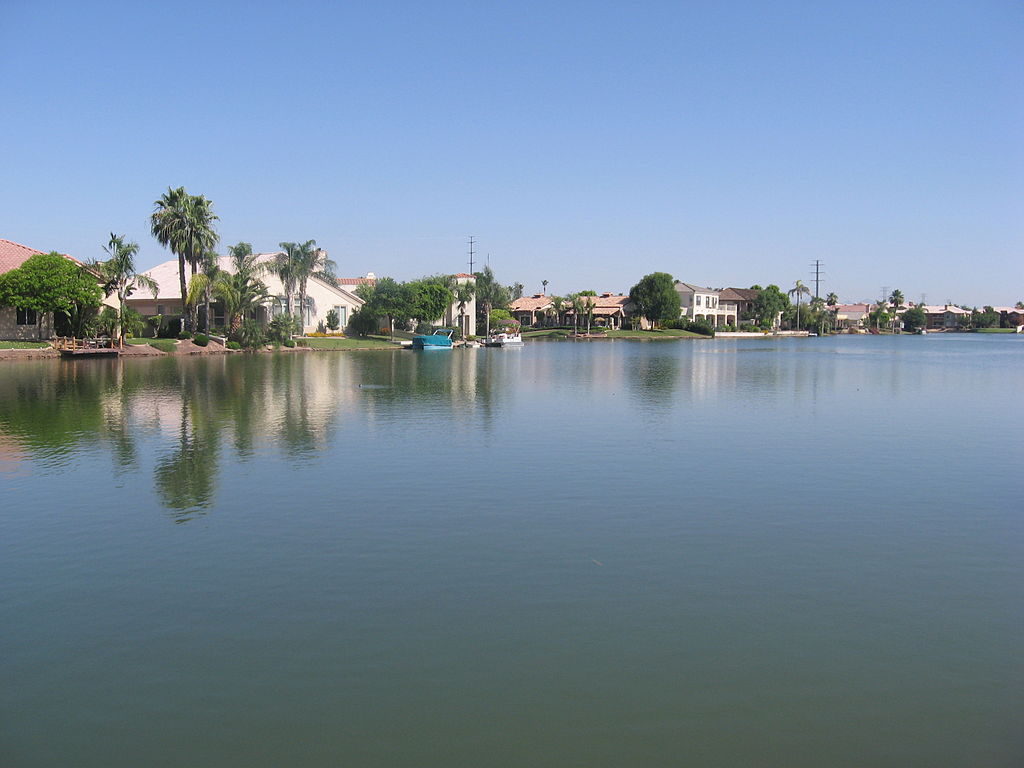 Situated in Phoenix Metropolitan Area, in Maricopa County, Gilbert is a town in the southeast valley of the Greater Phoenix area. What is simply stunning about this town's population is that it increased from around 5,000 in 1980 to incredible 208,453 in 2010. This is 40 times more residents in 30 years. However, despite such a sky-rocketing increase, Gilbert is still peaceful and quiet, which can be great for all those people who dream about a house with a garage, neat lawn and white fence. Similar to Buckeye, the climate is rather hot, which can be a paradise for all those summer people who prefer wearing shorts and shirts. What is very important is that Gilbert is famous for low crime levels. According to FBI, it was the largest town in the US with no murders in 2005, 2007, and 2014.
Marana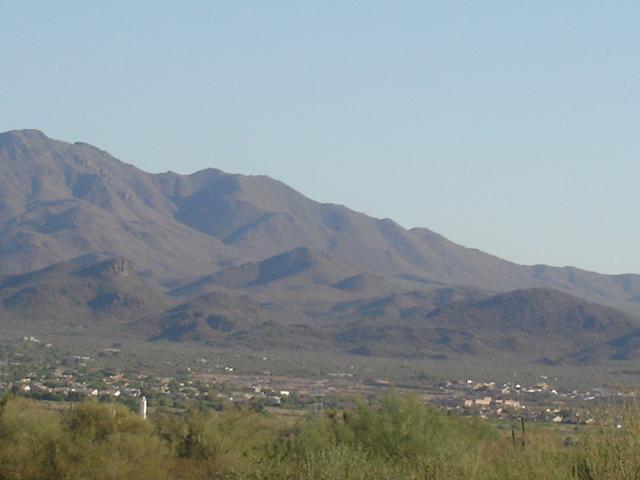 'Divided' between Pima County and Pinal County, located northwest of Tuscon, Marana is home to around 35,000 people. Similar to Gilbert and Buckeye, the population of this town has been growing at an extremely fast rate, making it the fourth fastest-growing place in Arizona. When it comes to safety, Marana closely follows two previous towns, having had only 30 violent crimes in 2015. What is very interesting is that, based on archaeological findings, the first settlements on the territory of modern Marana started about 4,200 years ago. There are 16 very competitive schools in the town, so you should have no fear about the quality of local education.
Sahuarita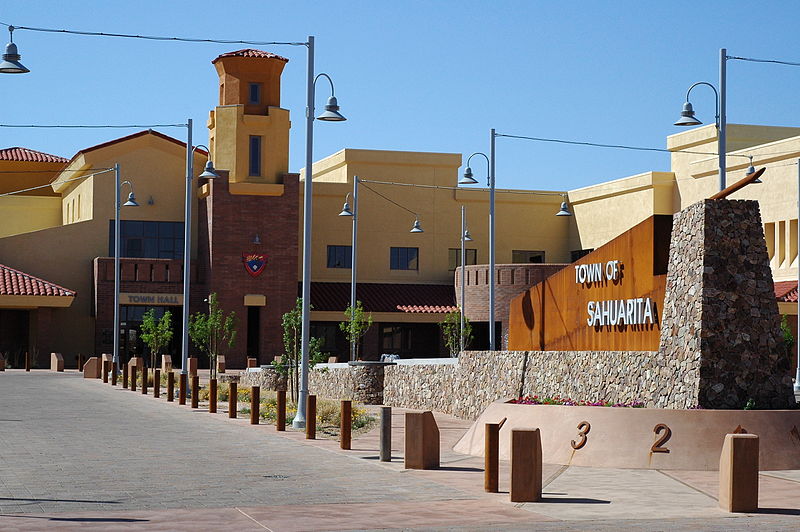 Sahuarita is located in Pima County. It is actually very close to Marana, only 42 miles away from it. These two towns united to make a very safe and attractive area for both current and prospective residents. The population of the town is over 25,000. Safety is at a very high level in Sahuarita, with only 13 violent crimes in 2015. A great advantage to this town is Sahuarita Lake, a man-made lake that fits perfectly in the landscape of the town. Unfortunately, you won't be allowed to swim here, but you will fall in love with it by only looking at it.
Tempe

Tempe is a city with over 160,000 residents and it is located in Maricopa County, the same as Gilbert and Buckeye. It is situated in the East Valley section of Phoenix metropolitan area. The economy in Tempe is great, with many large businesses' headquarters offering employment opportunities to young people. What is a great temptation for all parents who want their child to get the best education is the fact that the main campus of the Arizona State University is located in Tempe. With over 70,000 students, this university is among the ones with the largest enrollment in the United States. Over 50,000 students are enrolled at the Tempe campus, which is enough of a proof of how great higher education is in Tempe.
Chandler
Located in Maricopa County, Chandler is a suburb of Phoenix. The population is over 260,000, which makes it one of the most populous cities on this list. There are many technology companies with branches in this city, but there are also many other large employers in it. The well-known Ostrich Festival is organized annually in Chandler, and there are also numerous beautiful parks and recreational areas. A nearby Chandler-Gilbert Community College provides opportunities for young people to pursue higher education of great quality.
Paradise Valley

Paradise Valley is one more town located in Maricopa County, which definitely puts this county at the top of the list of the safest counties in Arizona. Paradise Valley has a population of over 12,000, and thanks to its location, golf course and amazing real estate, it has been a very popular tourist destination. There are eight full-service resorts in this town, and the combination of beautiful nature and urban parts makes this place unique.
Surprise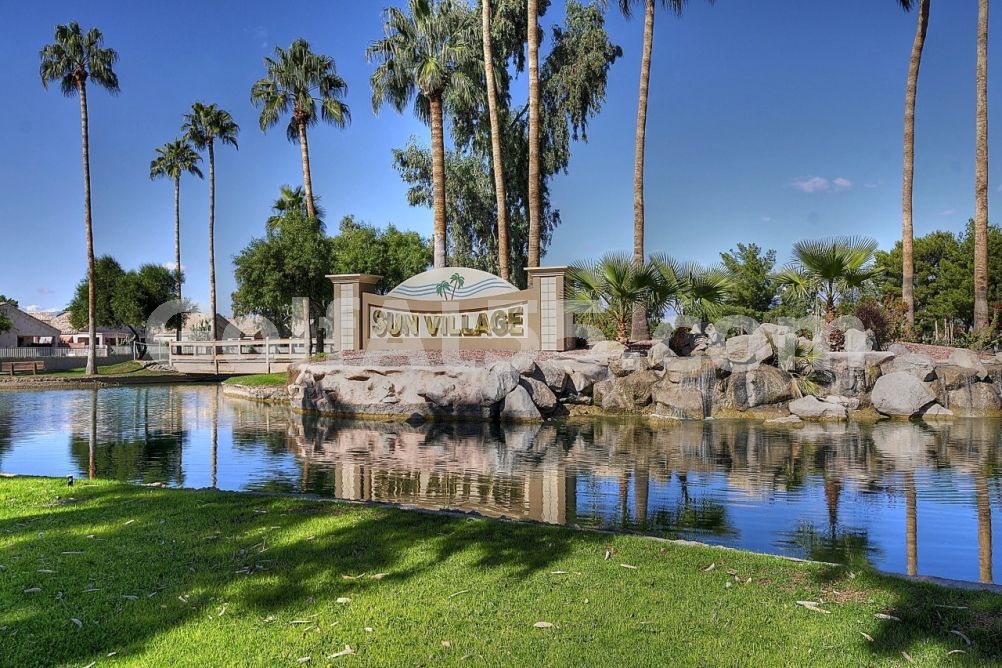 Don't be surprised (pun intended) when you read this: The population of this city increased from around 30,000 in 2000 to over 117,000 in 2010, which is almost 4 times more residents. It is located in Maricopa County (yes, we know) and it closely follows Gilbert when it comes to expansion rate. Great schools and Arizona Charter Academy offer a great education to the residents of the city.
Scottsdale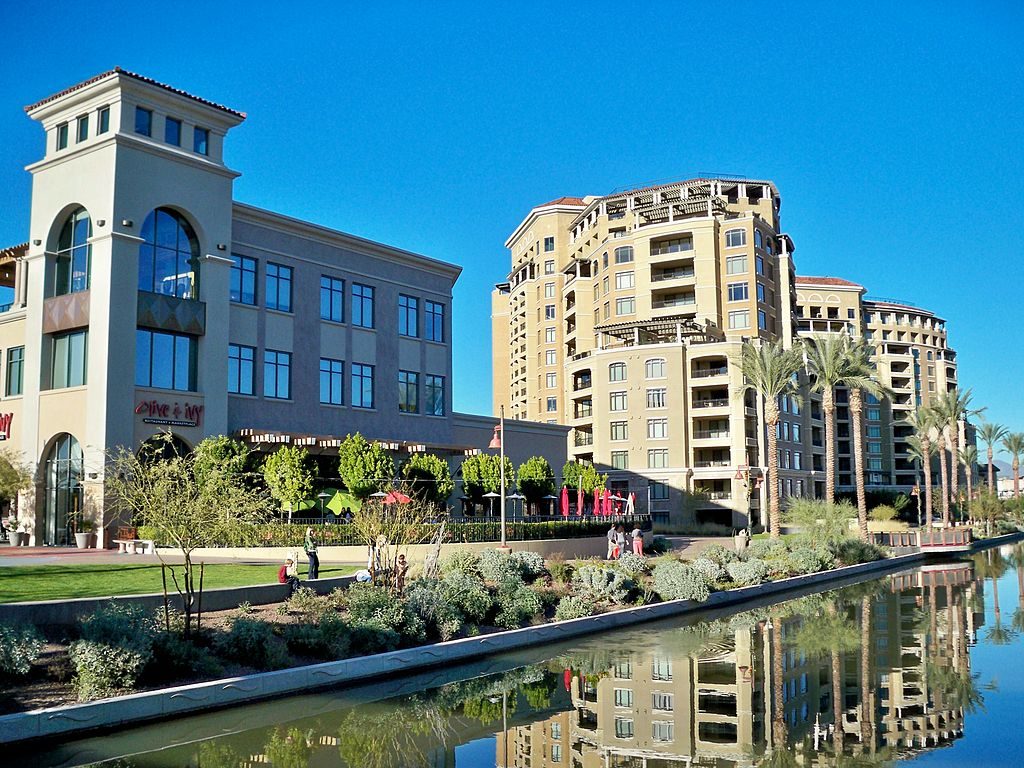 You will never guess the county where Scottsdale is located. We know, it's too easy. It's in Maricopa County. The city's population is over 235,000 and its slogan is 'The West's Most Western Town'. It is divided into four parts: Downtown, Central Scottsdale, South and North Scottsdale, each of which has its own characteristics. Tourism is developed, and it employs the largest number of residents, but there are many big employers in other fields too. The Scottsdale Arabian Horse Show and the Scottsdale Museum of Contemporary Art are definitely one of the most prominent attractions. Higher education is primarily represented by Scottsdale Community College and a campus of the University of Phoenix.
Tucson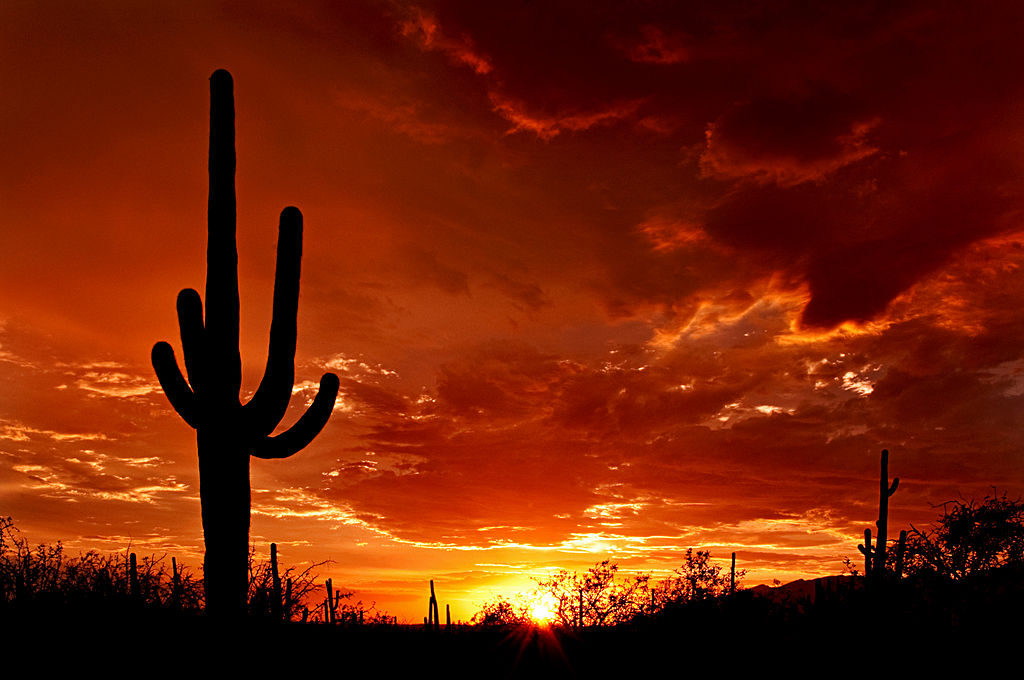 Tucson, or The Old Pueblo, as it is commonly known, is situated in Pima County, which ties it to Marana and Sahuarita, and these three places together put this county closer to Maricopa County when it comes to the number of best places to raise a family in Arizona. With over 520,000 residents, Tucson is the most populated place on our list and the second most populated city in Arizona, right after Phoenix. The biggest attractions are Tucson Gem and Mineral Show, Tucson Festival of Books, Tucson Folk Festival and many more. Tucson is home to the University of Arizona, which has over 36,000 students and is the second largest university in the state, right after Arizona State University.
Those are the best ten places to raise a family in Arizona.
If you would like to suggest a city or town that we could include in our list, feel free to post it in the comments below.
You can also send us original images of these 10 places! We will post them and that way, your favorite place will look way better on our website.
Sources:
– Preliminary Semiannual Uniform Crime Report, January–June, 2016
– Population and Housing Unit Estimate
– Wikipedia