Latest Update:    October 30, 2017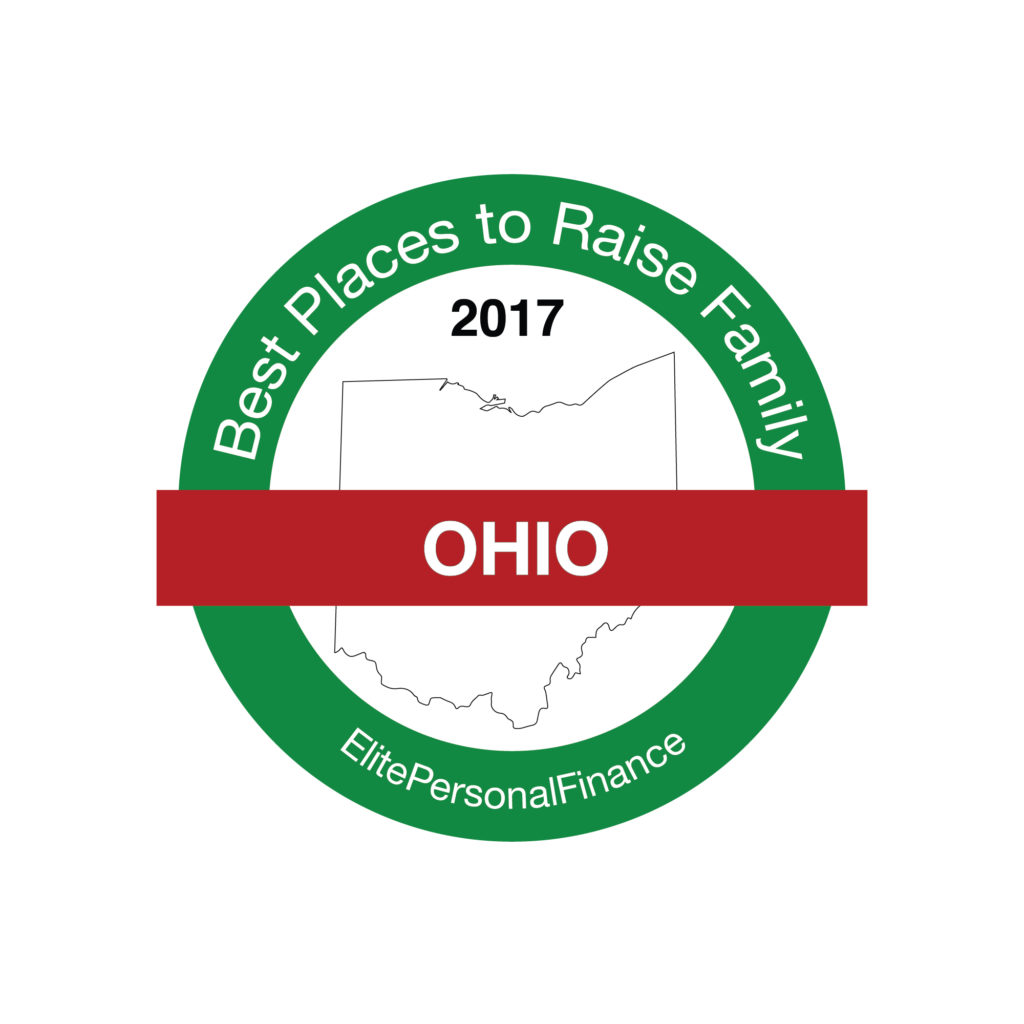 [toc]
Ohio is located in the Midwest, in the region of Great Lakes. The Buckeye State, as some like to call it after its famous Buckeye trees, is home to over 11 million residents, which ranks it at the 7th place of the most populous US states.
The capital and the most populous city is Columbus. Other large cities in Ohio are Cleveland and Cincinnati, both of which have amazing things to offer. Rock and Roll Hall of Fame is located in Cleveland, while Cincinnati (actually, Mason, a nearby town) is well-known for its ATP Cincinnati World Tour Masters 1000 Tournament, which gathers best tennis players on the planet each August.
The rate of violent crime in Ohio increased by 2.3% from 2014 to 2015, which is below the national average, and puts Ohio in the upper half when it comes to safety in the US states. All in all, Ohio is a safe state, especially considering the places that we listed below, which are perfect for raising a family.
Ranking Criteria
ElitePersonalFinance extracted data from the most accurate and latest sources, such as FBI 2016 Crime Report, to determine crime rates. Additional considered criteria include education, cultural scene and recreational areas.
Best Places to Raise a Family in Ohio
Columbus

A place of residence for around 800,000 people, Columbus is the 14th largest city in the US. It is fascinating that it got on our list, for we all know that large cities are usually less safe than smaller places. However, we can witness the fact that Columbus is an exception to this rule. The city is the seat of Franklin County and was named after Christopher Columbus, the famous explorer. Columbus offers everything that a big city can offer, which is a lot, and in addition, it is very safe. It has been awarded in various categories by MoneyMagazine, Forbes, BusinessWeek. Attractions such as Columbus Zoo and Aquarium, Ohio State Fair and Rock on the Range are only a few amazing things that this vibrant city can offer. It goes without saying that the education is fantastic, with the Ohio State University and Columbus State Community College being the leaders in the city.
Parma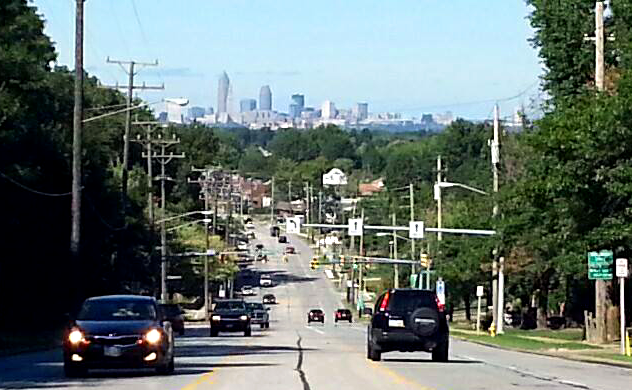 Home to 81,601 people, Parma is the seventh largest city in the State of Ohio and the largest suburb of Cleveland. It is situated in Cuyahoga County and it is so close to Cleveland that you might actually see the Cleveland Skyline while driving on the roads of this lovely city. The city is well-known for its safety and, among other awards, it received Neighborhood Scout award in 2014 as the third safest US city with 25,000 or more residents. Moreover, to illustrate how safe this place is, in the same year, it was safer than 90% of places in the United States. A very characteristic feature of Parma is the existence of various commercial districts, such as The Shoppes at Parma, Ukrainian Village and Polish Village. Besides many elementary, middle and high schools, there are Bryant & Stratton College and Cuyahoga Community College Western Campus.
Dublin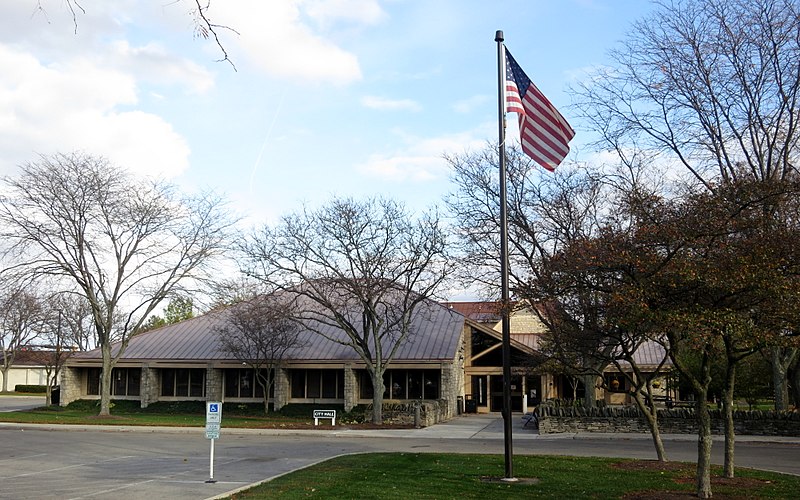 Dublin spans across three counties: Franklin, Delaware and Union. It is a suburb of Columbus and home to 41,751 people. Of course, it was named after Dublin in Ireland, and it has a great community of Irish Americans, who are the main culprits behind the Dublin Irish Festival, the biggest 3-day Irish festival on the planet, and St. Patrick's Day parade. This town is famous for its passion for golf – it has myriads of golf clubs and courses, and it even organizes Memorial Tournament, which is included in PGA Tour. Dublin Community Recreation Center offers great conditions for all those who love a healthy lifestyle. There are many universities that have branches in Dublin, such as Columbus State Community College and the University of Dayton.
Dover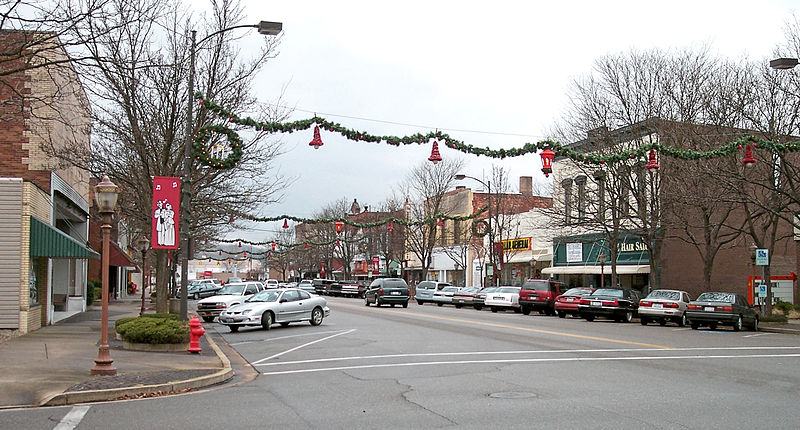 Located in Tuscarawas County, Dover is home to 12,210 people, which makes it the least populated place on this list. Every summer, this town is a host of Italian-American Festival, which gathers local people and strengthens the community's determination in preserving and nurturing cultural diversity. A beautiful little town with a very safe environment is ideal for starting a family for all those people who want to get away from the hectic lifestyle of urban areas.
Dayton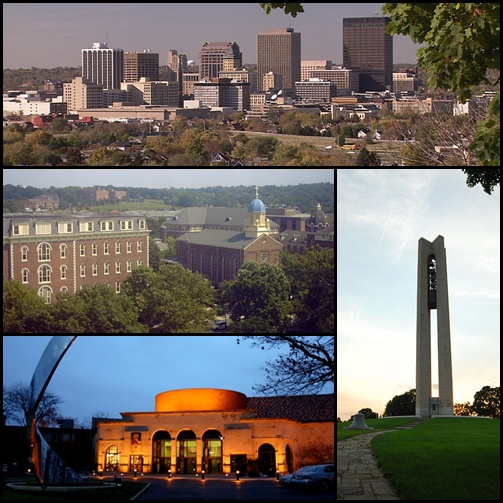 Dayton, or Gem City, as it is called by some people, is a seat of Montgomery County and home to 141,527 people. Dayton has traditionally been a center of industrial, aeronautical, and astronautical engineering, and also a role model when it comes healthcare. Dayton has been awarded by many magazines, such as HealthGrades, Forbes and SiteSelection in many different categories.
There is also the National Museum of the United States Air Force, for the city is the birthplace of Orville Wright. Two major universities are located in Dayton: the University of Dayton and Wright State University. What is also a major advantage of Dayton is its promotion of high culture in the institutions like the Benjamin and Marian Schuster Performing Arts Center. This city has been awarded as the 2nd best arts destination in the US.
Those are the best five places to raise a family in Ohio.
If you would like to suggest a city or town that we could include in our list, feel free to post it in the comments below.
You can also send us original images of these 5 places! We will post them and that way, your favorite town will look way better on our website.
Sources:
– Preliminary Semiannual Uniform Crime Report, January–June, 2016
– Population and Housing Unit Estimate
– Wikipedia