Latest Update:    January 30, 2018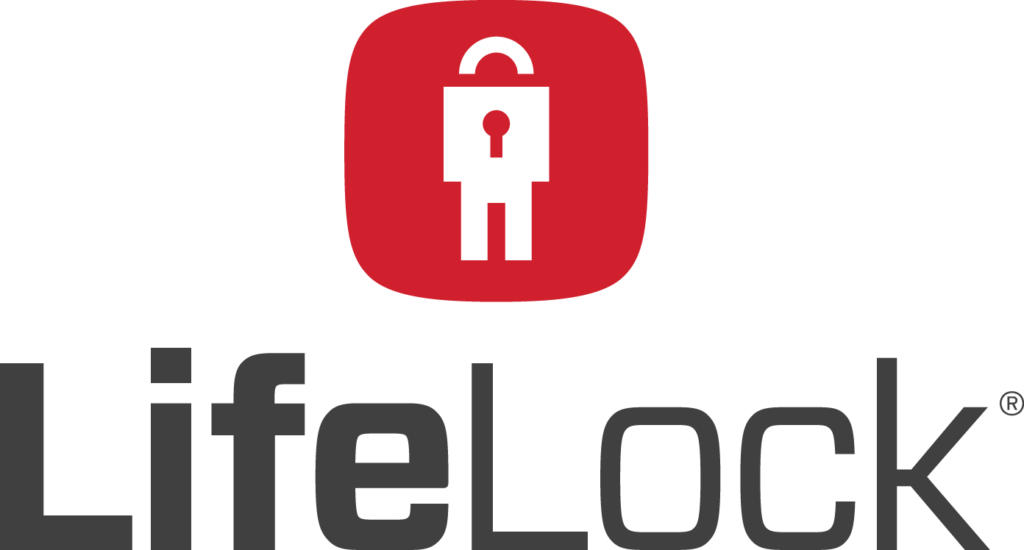 LifeLock does not offer a direct family protection plan, but they do have sufficient services to ensure protection for your entire household. It's just a matter of knowing which particular plans work best for everyone in your family.
That said, it can get expensive if you overprotect your family. So, you need to take the time and create a custom LifeLock family protection plan that will work for everyone in your home.
LifeLock for Adults
To best determine how your family should have their identity protected, it's a good idea to assess the protection that's needed for both the adults and the children.
Adults will benefit from more comprehensive coverage. There are more entry points for an attacker to use once you establish a borrowing file. This means you do not just want basic identity theft protection. While a plan like LifeLock Standard appeals to most for it's cost effective protection, upgrading to add credit monitoring will be a big help.
Why Get Credit Monitoring Too?
Some might get turned off by the idea of paying extra to obtain credit monitoring help. This seems like something that people do when their focus is on building or restoring credit. Yet, this can double as one of the most important identity theft protection mechanisms ever.
If you do not have quality credit monitoring help, how will you know when someone steals your personal identifying information?
Your 'once a year' free credit report is not sufficient. You need to monitor your report multiple times a year. In fact, LifeLock Ultimate Plus should be chosen for all the adults in your home. This package gives you access to your credit report from each of the three main bureaus, which include Equifax, Experian, and TransUnion.
Even better, you get to find out whenever anyone attempts to make a credit inquiry, or if any account takeover is attempted. This includes an attempt to steal your bank accounts and investment accounts. And, if an application for a checking or savings account is made in your name, you will receive an alert.
If you want to save a little, go with the LifeLock Advantage. The credit reports and scores just release once a year, but you still have some bank monitoring help.
LifeLock for Children
The LifeLock Junior plan is the go-to solution for minors in need of identity theft protection. This gives you more than enough to ensure that your children do not become victims of identity theft.
With LifeLock Junior identity theft protection, the typical LifeLock alerts system gets used. LifeLock also uses black market web surveillance to identify any information shared online about your child. This includes personal identifying information that could get shared on any of the more than 10,000 criminal websites on the Web today.
LifeLock Junior users also get access to lost wallet protection. As a parent, it's normal to carry the identification cards and documentation of your children. If your purse or wallet gets stolen or if you misplace it, then it's very important that your child also has lost wallet protection. In fact, no identity theft protection company will extend "lost wallet protection" services to the children. But, with the Junior plan, you never have to worry.
Even better, LifeLock offers protection against the sharing of your children's information through file-sharing networks. It is not uncommon for a child to make the accident of entering the wrong details when browsing the Web. If any of these match with content shared through a number of resources, a notification will get sent your way.
Then, identity restoration support can be offered one-on-one with the parent to repair any damage that gets made. If your child becomes the victim while covered by LifeLock protection, the *$1 million service guarantee will make it easy to resurrect the issue without an out-of-pocket loss. And, the live member support is a big help; plus, you can get priority 24/7/365 live help if you are an Ultimate Plus subscriber!
Is LifeLock Family Worth It?
Since there is no specific LifeLock Family plan, whether it's a worthwhile investment comes down to how you create it. When done the right way, LifeLock family coverage will be a worthwhile investment. In fact, it's worth choosing a custom LifeLock family plan over one that's "specially packaged" by a less effective service provider.
LifeLock Ultimate Plus is the most comprehensive identity theft protection plan you can choose. This is a sweet $30 a month, which is a hefty chunk of change when multiplied by the number of adults in your home. But, you can save around $40 a year per adult by paying for the annual cost upfront. The LifeLock Junior plan only runs you $5.99 a month. You can save around $6 a year per kid by paying for the annual cost upfront.
So, a family of four (two adults, two children) could expect to spend around $70 a month for the best coverage possible. If you wish to start with just the basic identity theft protection, you can slash this cost down to just $32 a month. Of course, you could just wait until a later date to make the upgrade to include credit monitoring help.
Why Choose LifeLock?
LifeLock offers quality identity theft protection services for as low as $10 a month. This is an affordable rate that is well worth it for anyone who otherwise would not use protection. It gets you enough identity theft help that you do not have to worry about being oblivious to any identity theft attempts against you.
The LifeLock Family cost is the biggest barrier. It adds up, especially when you have more than the traditional four-person household to protect. If the lack of affordability for comprehensive coverage is the only thing setting you back, it might be worth thinking about Identity Guard. While LifeLock is a smidge better, you can still get effective protection without having to worry about the high cost.
That said, you can always mix and match different LifeLock plans to balance out the costs to an appropriate monthly amount. LifeLock is the best in business, the only ones who offer true bank monitoring, and their *service guarantee and live help are big benefits on their own.
So, do not give up just yet, LifeLock Family protection can be done – but, understand that you need to build the perfect custom plan for your family!
Read our Full Lifelock Review
Other LifeLock plans include:
LifeLock Standard – a basic protection plan that includes all you would need to assume your identity is kept safe from bad actors.
LifeLock Advantage – a basic protection plan that includes everything from LifeLock Standard, plus more identity theft features and credit monitoring help.
LifeLock Ultimate Plus – a full package deal, including the best credit monitoring and identity theft features money can buy.
LifeLock Junior – a basic add-on that allows you to extent identity theft protection to your children, not bad considering estimates say around 10% of kids become victims.
LifeLock Wallet – a simplified protection plan in the form of an app, which allows you to keep safe and track your credit score through your smartphone.
*Disclaimer: "Service Guarantee benefits for State of New York members are provided under a Master Insurance Policy issued by State National Insurance Company. Benefits for all other members are provided under a Master Insurance Policy underwritten by United Specialty Insurance Company. Under the Service Guarantee LifeLock will spend up to $1 million to hire experts to help your recovery. Please see the policy for terms, conditions and exclusions at https://lifelock.com/legal ."