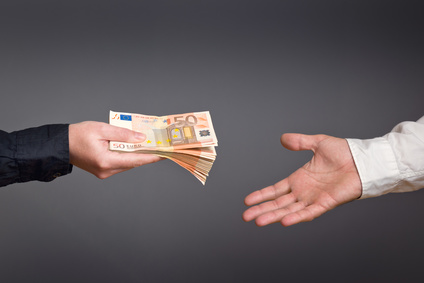 There is a lot that can be found in cheap identity theft protection. Many companies offer similar packages, usually a "Basic" one and a "Premium", sometimes including a middle package.
Some benefits to basic packages include:
The very low cost. The best package are over $20 a month and that adds up quickly. If all you have is $10 extra a month to spend, these packages will help you.
Avoiding features you don't need. Many premium packages have a plethora of features, not all of which may be applicable to your situation.
However, don't let these "basic" packages fool you. Most of them are just upsells to their bigger offerings and don't actually help protect you against much… unless you upgrade.
Most of them are just not very reliable. In our other reviews, we talk mainly about the premium services because their basic packages are simply not worth the money!
Just because a plan is the cheapest, or even free, does not mean that it provides you the most "bang for your buck". You only need to use valuable services, especially if you only have $10 to spend!
So, what's the best "basic" package out there? Which company offers the most value for your dollar?
So who offers the cheapest and reliable identity theft protection service for 2016?
Elite Personal Finance Picks:
Identity Guard Essentials: The Cheapest Identity Theft Protection Service
Price: $9.99/month and one month free trial!
That's right. Identity Guard, one of our best choice on the Top 10 Best Companies list, is our single favorite 'basic' package for many reasons… but there's one basic reason.
Most of the so-called 'identity theft protection' services are simply credit monitoring services in disguise.
Take, for example, TrustedID's basic offering. TrustedID offers some theft protection, but their main feature is credit monitoring.
Credit monitoring protects only against a single type of fraud!
Identity Guard Essentials does not offer credit monitoring. Instead, credit monitoring is bundled with their Total Protection Plan. However, if you want credit monitoring for no extra cost, check out Quizzle or Credit Sesame. They will offer the same credit monitoring that you can expect from most companies that offer it for cheap.
What Identity Guard Essentials Offers
So, before we move on, for these of you that are interested, please check our full Identity Guard Review that has all of their plans.
We're going to go over everything that IG Essentials will give you, and why you need it. They include:
Social Security Number Monitoring: This feature monitors many online databases such as banks and loan servicer databases, constantly searching them for your SSN. If it does come up, IG will alert you and if it is there fraudulently, you will be able to make your next steps.
Black Market Site Surveillance: IG will use Internet searches continuously for your personal information, checking to see if your identity is for sale. If it's found, you're alerted so you can make your next decisions.
ID Verification Notifications: If any of your bank accounts have information that has been changed, such as addresses or passwords, you will be notified to confirm that what happened was not accidental. Not all accounts send e-mail alerts to confirm address changes!
Account Takeover Alerts: If it is found that your bank account has been taken over, you will be alerted so you can take immediate action.
Identity Fraud Assistance: You will be able to use Identity Guard's support, backed by experts in the field of fraud protection. If the alerts catch anything, you can go straight to IG for support.
Lost Wallet Protection: If your wallet ends up lost or stolen, our support team will help you cancel all your credit cards and prevent any theft from happening on them. You will also get help with your credit report and, if you need cash, cash will be withdrawn and sent to you by mail.
Password Protection with ID Vault: ID Vault is their proprietary software that encrypts your passwords and allows you to access them very easily. You can then log into your accounts as normal.
$1 Million Identity Theft Insurance: If you have to spend money on lawyer fees, if you lost any money from your accounts, or if you have to take time off work, IG will reimburse you up to $1 million for any costs incurred due to the fraud.
Identity Guard Essentials vs. Lifelock Standard vs. TrustedID IDEssentials
There are many low cost services but we'll be comparing IG Essentials with the offerings from these very well-known companies: Lifelock and TrustedID.
We're going to be comparing Identity Guard Essentials with Lifelock Standard as well as with TrustedID IDEssentials.
Lifelock is one of the biggest and most trusted names in identity theft protection. Their current offering is a basic package for $9/month (discounted price). But what does Identity Guard Essentials have that Lifelock Standard does not?
Social Security Monitoring. Instead, Lifelock provides a proprietary monitoring service called "Identity Alert". It's good, don't get us wrong. However, it does not operate within the scope of Social Security Number monitoring. If anyone is using your SSN to get benefits, credit, or anything else that is in your name, Lifelock Standard Protection will not be able to tell you so. IG Essentials, however, will.
A powerful password protector unique to Identity Guard. Lifelock does not provide password protection software, which leaves you open and vulnerable to thieves on the Internet. Fortunately, IG Essentials offers this right out of the box. You can use this password protector to use only the strongest passwords (the longer, the better) and never have to remember long strings of numbers and letters.
Lifelock Standard is a good offering and you can get it here. However, Identity Guard beats it on two very important aspects: protecting your most sensitive piece of information, and keeping your good name safe on the Internet.
TrustedID is yet another popular solution. It's one of the best companies around with an excellent offering for $15.
But it only really offers credit monitoring, and very little extra protection.
Credit monitoring can be free from Quizzle. You don't need much extra help for credit monitoring, unless you want more precise monitoring like something that MyFico offers.
Not only this, but TrustedID costs $5 more and does not offer a trial period.
How To Get a 30-Day FREE Trial of Identity Guard Essentials
If you want to try Identity Guard Essentials risk-free for 30 days, simply go to their website here and sign up! You get to try the suite with no strings attached. If you don't like it, simply cancel before your account is billed.
Sign up for Identity Guard Essentials now!